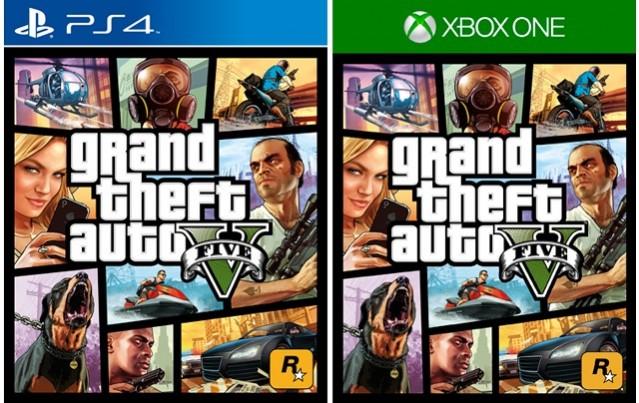 Rockstar has finally cleared the air by shedding out details about one of the eagerly awaited updates for GTA 5 Online Heists update.
This was probably one of the longest waits for GTA 5 Online players, who were craving for a clear answer from the developer, who had previously promised them the update, but was never released.
The company has announced that the Heists will be rolled out in early 2015 as a free update for PC, PlayStation 3, PlayStation 4, Xbox 360 and Xbox One. However, no specific date has been announced on the release front.
Online Heists will allow players to "plan, prepare and execute multi-tiered Heists across Los Santos and Blaine County."
It will be a four-player co-op mode. Players will have to communicate and coordinate better with their team members as each of them will have definitive roles to play. They have to carry out multiple objectives in order to reach the finale of Online Heist.
As with any new update from Rockstar, players can expect new gameplay, vehicles, weapons, clothing and much more from the update.
Imran Sarwar, GTA Online producer and lead mission designer, clarified on things ranging from what took them this long to what feature can players expect in an exclusive interview with IGN.
Why the Delay?
Explaining to IGN on the question of delay in the Heists update, he revealed that as the team started working they realised that it was "more difficult than originally thought."
The main aim of the gameplay was to keep each player at the centre of the actions at all times with cooperative play. The idea was to have different-tiered missions, different types of gameplay and a big finale. Each person would have a distinct role.
The developers were driven back to square one while creating missions and making every player feel central to the action at all times was "more challenging." Sarwar gave the example of the get-away driver who waits outside a bank before the robbery.
"After many months of designing, testing, rewriting and re-testing, we settled on the four-player structure that you will experience in the game," he said.
(YouTube Courtesy: Rockstar Games)
How it Works
Online Heists can be played by four players who are ranked 12 or above. Amongst the four, one will be the heist leader. Heist leaders will need to have high-end apartment for planning purposes.
Lester will contact the leader when there is a job and the leaser has to invite players to the "crew, assign positions, pick outfits and allocate each player's cut."
The leader will have to cover the set-up costs if the heist has to be successful. But unlike the crew members, the leader will not get any cash until the completion of the finale.
He revealed that players will be able to switch roles between that of crew member and heist leader. Different missions will need different types of planning of the roles. But finale will be a "big set-piece mission", where players have to take multiple roles.
He said that players will be able to access new vehicles, weapons and clothing, surprising location and also interacting with characters from the story.
How different will it be?
Sarwar said the team has added trip-skips, which allow players to skip longer drives, if they have already played a mission. They have balanced the checkpoints "carefully." It will also have different difficulty levels and the company has added player choice for clothing to the tactics.
Number of Heists
Players can expect "five unique strands involving over 20 total missions," with 20 hours of gameplay.
He added that there will be a lot of variety and there will also be a mixture of "open-ended gameplay, big set-pieces and a few surprises too." Players will also have different types of rewards and bonus for meeting various criteria.