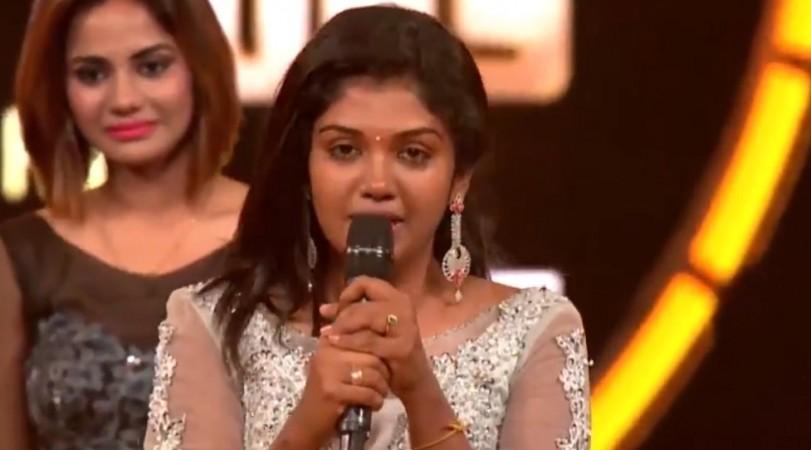 Riythvika is getting non-stop congratulatory messages on social media after winning the second season of Bigg Boss Tamil 2. The actress has won the trophy along with Rs 50 lakh prize.
The actress stayed in the house for 105 days even as she witnessed week after week contestants getting eliminated from Bigg Boss Tamil 2. In the end, the battle was among four contestants – Aishwarya, Janani, Vijayalakshmi and Riythvika, who had the last laugh.
Her cool and composed nature was the major quality that people loved in her. Even when there were attempts to provoke her, Riythvika did not lose her self but instead, focused on what is right for her survival in the game.
Her simplicity and honesty won the hearts of the audience. Her critics point out that her performance was never good during tasks, but it never bothered the viewers as the show is not all about winning tasks.
Her comment that 'Tamil ponnu' (Tamil girl) should win the Kamal Haasan-hosted show did the trick as it united the viewers to cast their precious votes for her.
The actress is now getting appreciation from India and abroad from the Tamil speaking community. Many celebrities have congratulated her on Twitter and some of the tweets can be read here:
Ganesh Venkatraman: Congratulations #Riythvika on winning the Big Boss2 title! Wishing all d participants all the very best for their journey ahead in life
Gayathri Raguramm: Congrats winner #Rithu u were calm and composed and I knew the very first day u will win. Some where I felt it. I never met u before. But u connected well with ppl. Lot of love keep rocking.
sripriya: Congrats to Rythvika ...
Feroz: Congrats #rythvika very deserving win. And @vgyalakshmi congrats to u too such a feat in short span of time. That's it no more bb tweets. Moving on :) #bb2 tamil
Harish kalyan: Congrats #Riythvika on winning the title. The stage is set not only for her but for everyone.. yo'll are winners in someway or the other. Love to all the contestants n our people for being there for them ☺️❤️! #BiggBoss2Tamil @vijaytelevision