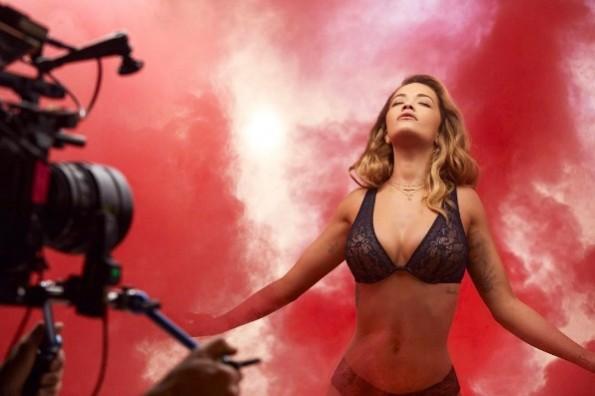 She's already set the mood for Valentine's Day with her latest song collaborating with Liam Payne for Fifty Shades Freed. And now Rita Ora is building up to the romantic day with a host of sizzling hot pictures on Instagram.
The songstress, who made headlines courtesy her nude New Year wish, is back on the social media platform naked again and this time, she is licking off a spoon covered with whipped cream to set pulses racing.
Also read: Rita Ora strips naked for a raunchy New Year 2018 welcome
Captioning the picture "Nights like these," Ora teases the camera with her sultry eyes while holding on to the silver cutlery. The singer has donned a black fur hat with her blonde tresses falling down beneath the accessory.
Ora's half tongue sneaking out of her red painted lips adds the oomph factor to the seductive picture. Enjoying her dessert, the 27-year-old posed in a way that her side tattoo sneaks into the shot but the table she is seated on covers her assets.
As though the seductive shot wasn't enough, Ora pushed her limits further by sharing another nude picture in her Instagram story.
In this shot, Ora flaunted her side body and tattoos inked on that side of her body. The picture also puts her toned booty on display.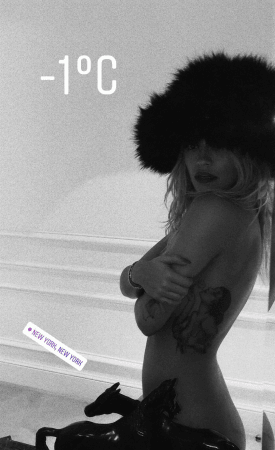 Donning the same fur hat in the photo, Ora is seen crossing her arms around her bosom to cover her modesty. The monochrome shot appears to be a behind-the-scene picture as the diva's attention is evidently elsewhere.
Sharing the location, Rita informed followers that the shot was taken in New York. Ora stripped down nude while the temperatures dropped at -1 C.
Apart from her Fifty Shades song, Ora recently made headlines after it was announced that the singer will be headlining Henley Festival 2018. The swanky festival that will take place on the banks of River Thames from July 11 to 15, will watch Ora headline with music and fashion icon Grace Jones.