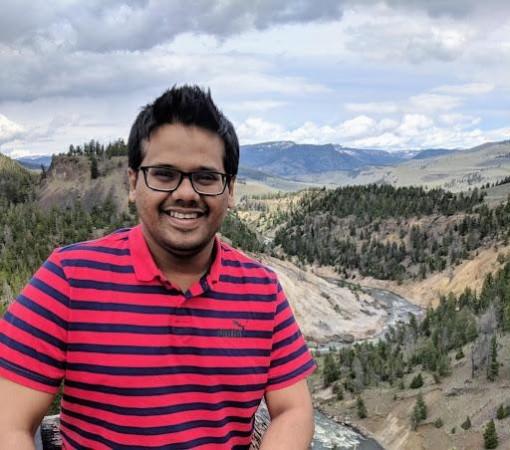 Talking with industry leader Mr. Tanay Shah!
As we move out from underneath the shadow of the global pandemic and retail sectors, start to pick up, identifying how the retail landscape has evolved is vital for digital product managers.
Consumer lifestyles and habits are rapidly evolving, and in today's retail environment, consumers have prioritized convenience, safety, and authenticity. These priorities will directly impact where consumers shop, how they shop, how they pay, and who they choose to shop with.
Tanay Shah, a renowned expert in digital product management, has played a pivotal role in spearheading innovative changes across some of the world's largest digital marketplaces. His impactful work is evident in companies like Staples, Wayfair, and Amazon, where his expertise in the field of product management has led to significant advancements.
"The significance of digital innovation to reshape customer experiences can't be stressed enough," Tanay says, "companies need to focus on solving their customer's problems utilizing innovative digital solutions."
The retail industry is facing significant challenges in the future, balancing the need to meet customer expectations with a seamless shopping experience while utilizing technological innovations but pacing those innovations with adaptation uptakes and user experience levels.
A good example is the QR code, a two-dimensional matrix barcode initially introduced in 1994.
While largely fizzling out of widespread use, the recent global pandemic accelerated the adoption of contactless interactions, causing the popularity and use of QR codes to surge again.
"Enhanced customer experiences stem from a deep understanding of their needs. Technology enables us to not just meet but anticipate these needs."
The Role of Digital Innovation In Addressing Retail Challenges
Digital product managers need to have a strong understanding of the challenges their target audience is facing and come up with innovative solutions to address them. However, meeting your customers' needs in a way that doesn't directly impact their retail shopping experience is vital.
"In today's retail landscape, digital transformation isn't an option; it's necessary. It's about meeting customers where they are, exceeding their expectations, and being prepared to meet future expectations."
Product leaders must focus on simplifying, shortening, and accelerating customer shopping and checkout experiences and moving beyond the norm to deliver an experience that differentiates them from their competition.
Digital product managers need to create a richer customer experience, and they can do this by better understanding the evolving expectations of their target demographic.
Tanay, with more than ten years of experience in digital product management, has become adept at navigating the rapidly evolving world of digital technology. His recent role as a Senior Product Manager at Amazon has seen him at the forefront of innovation, spearheading the strategy and development of the Smart Shopping Cart program.
The key takeaways for digital product managers are to simplify, shorten, and accelerate their customers' experience while differentiating themselves from the competition by providing a richer customer experience.
If the global pandemic taught us anything, businesses must be focused on agility and innovation to ensure they are ready to pivot quickly to meet future global disruptions.
Tanay also points out the transformative role of AI and machine learning in retail. "These technologies are not just about automation; they're about creating smarter, more responsive retail environments," he says. From personalized recommendations to inventory management, AI is reshaping how retailers interact with their customers and manage their operations.
In a world where consumer preferences are constantly shifting, personalization has become more than a buzzword it's a necessity. Tanay believes that leveraging AI and data analytics to understand and predict customer behavior is essential. "By analyzing customer data, retailers can create personalized shopping experiences, which is a game-changer in today's market," he explains.
Looking ahead, Tanay Shah stresses the importance of continuous innovation and adaptability. "The retail landscape will keep evolving, and businesses need to be agile and forward-thinking to stay ahead," he concludes. His vision for the future of retail is one where digital innovation, customer-centric strategies, and ethical practices converge to create a more dynamic, responsive, and responsible industry.
Tanay Shah is renowned for his exceptional work with leading digital product companies around the globe. Throughout his career, he has been known for consistently creating top-notch, user-focused digital products. His innovative approach to digital strategies and deep insight into customer expectations have earned him a reputation as a go-to expert in digital product management. His ability to tune into customer needs has made him an influential and much sought-after professional in the industry.
(Note: all opinions and points of view are strictly of the individual and not representative of their employee)