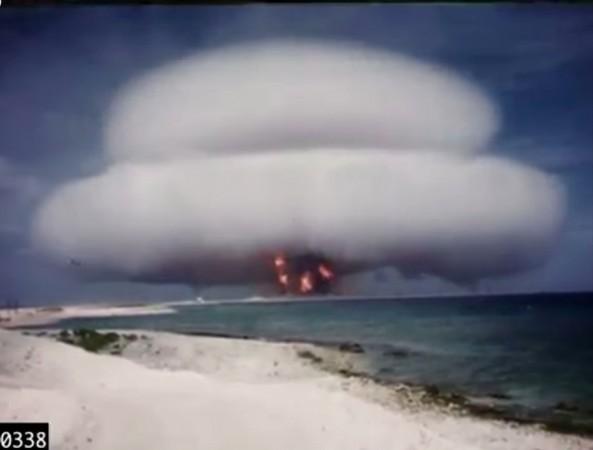 Thousands of experiments took place in hospitals, military bases and universities in the United States between1940 to 1962.
Also Read: NASA astronaut claimed he saw dead aliens after infamous Rosewell UFO crash! [VIDEOS]
"These tests were conducted to understand the impact of radiations on the human body. Most of them were ethical, but many were unethical," Bill Clinton revealed in a video by alien hunter Tyler from secureteam10.
Check out Bill Clinton declassifying the secret nuclear tests in this video:
The former US President even apologised as these experiments were kept secret from the citizens of America, which is he believes were wrong.
Over 200 nuclear tests were secretly carried and recorded by multiple cameras.
Out of 4,200 videos, the US government officially declared about 750, revealed Lawrence Livermore National Laboratory (LLNL), an American federal research facility in the US.
Greg Spriggs, a LLNL weapon physicist, along with a crack team of film experts, archivists and software developers have been working on finding, scanning, reanalysing these videos for the past five years.
"We don't have any experimental data for modern weapons in the atmosphere. The only data we have are the old tests, so it gets a little bit more complicated," Spriggs revealed in a video.
You can check the video of Gregg Spriggs revealing about the nuclear tests here: