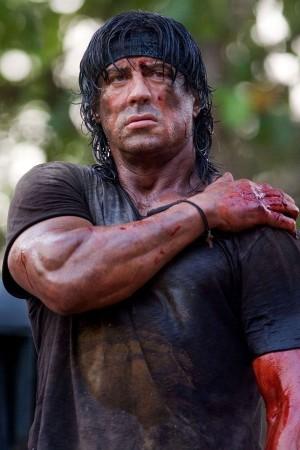 Sylvester Stallone -- most popular as John Rambo, the troubled Vietnam War veteran in the Rambo film series -- is making yet another movie starring as the skilled former soldier.
While this much is true, recent reports claiming that in the fifth instalment Rambo would be waging a "realistic" war against the Isis has been debunked as mere speculations.
Many prominent new sites had, however, "quoted" the 68-year-old star confirming the premise of the movie at Comic Con 2015. Mirror reported that the actor/director was looking for familiar locations to that of Syria so that they can realistically recreate the environment.
"We have teams scouting Iraq and parts of Syria where ISIS have their greatest strongholds. We're working with the locals there to help deliver the most intense and realistic Rambo movie experience ever," the British news site quoted Stallone as saying at the San Diego Comic Con.
The Daily Mail even went on to quote a statement from German movie company Splendor films, which claimed "With Rambo V, Sylvester Stallone returns in his iconic role as John Rambo. This time he returns to the Middle East to battle the greatest threat facing the world today, global terrorism".
After this news took one good lap across entertainment websites worlwide, it has now been confirmed by Rolling Stones that Stallone's John Rambo will not fight Isis in the upcoming movie. His rep told the pop culture website, "Sylvester Stallone did not attend Comic-Con 2015, and consequently there was no official remark from him regarding Rambo made there at the event".
Although reports of Rambo taking on Isis have been debunked, there is still no solid news on "Rambo: Last Blood" including a release date.