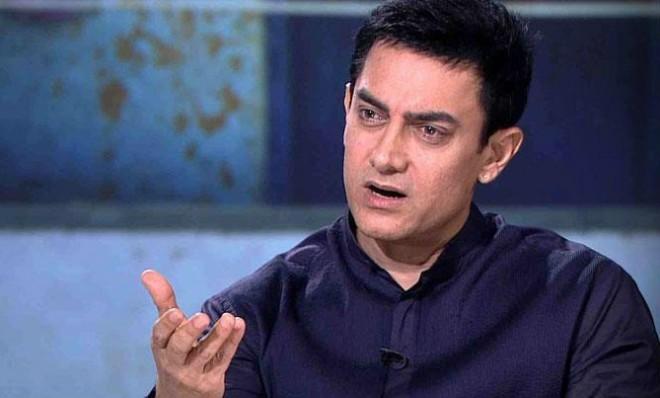 Aamir Khan's debut television show "Satyamev Jayte" has landed in a fresh controversy after Academy award winning sound specialist Resul Pookutty reportedly condemned Khan's "Satyamev Jayte" for being 'doctored'.
However, Pookutty has taken to Twitter, claiming that media misinterpreted him and offered apology to Aamir Khan.
Pookutty in an interview with Hindustan Times said that, "Satyamev Jayate was a completely doctored show. A lot of sound post-production work was done on the show. It was treated just like a film. Like how you sound (mixing) is handled in a film so that you can sort of emotionally blackmail audiences. That's what was done with SMJ."
Pookutty along with Richard Pryke and Ian Tapp had won the Academy Awards for Best Sound Mixing for 2008 film "Slumdog Millionaire".
He is also a part of Television journalist Tim Sebastian's debate series "The Outsider" which is said to be on the lines of SMJ, but Pookutty said that "we are doing no such manipulation."
"Yes, some sound and post-production work has been done for the show but that's meant only to match up to the international TV standards. Otherwise, we are not doing anything to emotionally manipulate by way of sound post-production. We are staying true to the idea of debate and acumen of Tim (Sebastian)," Pookutty said.
However, the sound specialist denied all the allegations against him saying that the leading daily misquoted him. He took to his Twitter account to clarify his statement and also apologized to Khan.
"Misinterpretation and a doctored story quoting me on #satyamevjayate in todays HT. Sad journalism. Spoke on Tim Sebastian shw, dis came out!" Pookutty tweeted on Friday.
He also said that the false report in the newspaper is just to create a rift between him and Khan.
"High regards for @aamir_khan and his integrity and commitment. Today's false reportage in HT tries to rift a beautiful relationship wid Khan," he wrote.
"I'm sorry to have been a reason to cause hurt to @aamir_khan. I never intent to what smj has done is what our govt couldn't do in 65y."
"I have immense respect and adulation for the work@aamir_khan has been doing.I want to stay corrected.My earlier tweets on smj are examples," he added.
Meanwhile, this is not the first time the talk show SMJ has landed in controversy. Last month, the title track of the show was considered to be copied from Euphoria 2000 album Phir Dhoom.
Palash Sen, the lead singer of the music band, had sent a legal notice to Star Television and Aamir Khan Productions, alleging that the SMJ's 22-minute anthem have been copied from its decade old song.