Delhi Police's Special Cell arrested a man who was identified as Maninder Singh alias Moni, in connection with the violence at the Red Fort on Republic Day, as per Police reports.
Maninder Singh is one of the main accused in violence that was unleashed in Delhi on Republic Day during a tractor rally organised by farmer unions protesting against the three farm laws.
Two swords ('khandas') of 4.3 feet size used in swinging at the Red Fort by Singh have also been recovered from his house in Delhi's Swaroop Nagar.
Singh was seen in a video swinging two swords at the same time at the Red Fort rampart on January 26 when the protesters ran over the fort.
The police said, 'he was doing the act with an intent to motivate, radicalise and energise the violent anti-national elements indulging in brutal attack on police persons on duty with swords, 'khandas', iron rods, axes, 'barsaas', 'dandas', etc., and damaging the historical monument on Republic Day.
The Red Fort violence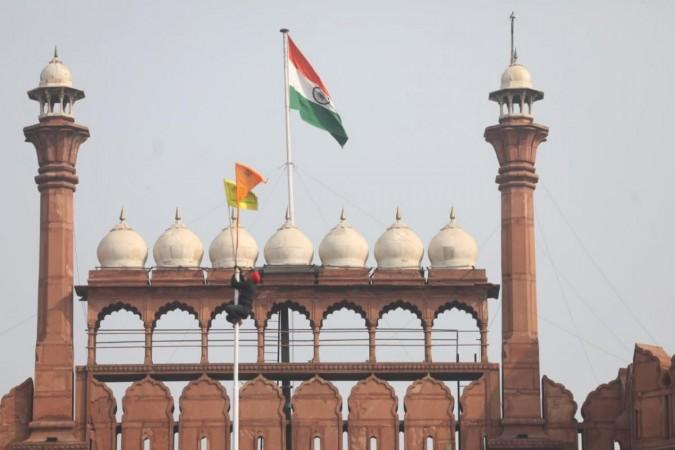 "That sword-swinging had motivated violent protesters to cause more mayhem at the Red Fort by indulging in all sorts of violence against the public servants, including policemen on duty there and causing damage to the historical monument of Red Fort," P.S. Kushwah, DCP Special Cell said.
Singh also runs a sword training school in an empty plot near his house. A video showing him swinging swords at the Red Fort on January 26 has been recovered from his mobile phone. Other photos of his presence at the protest site of Singhu border on various days were also found in his phone.