Live images of Reliance Jio's forthcoming 4G VoLTE-enabled feature phone dubbed as 'LYF' are allegedly leaked ahead of its proposed launch on July 21. The leaked images shed more light on the phone's design details as well as its key specifications.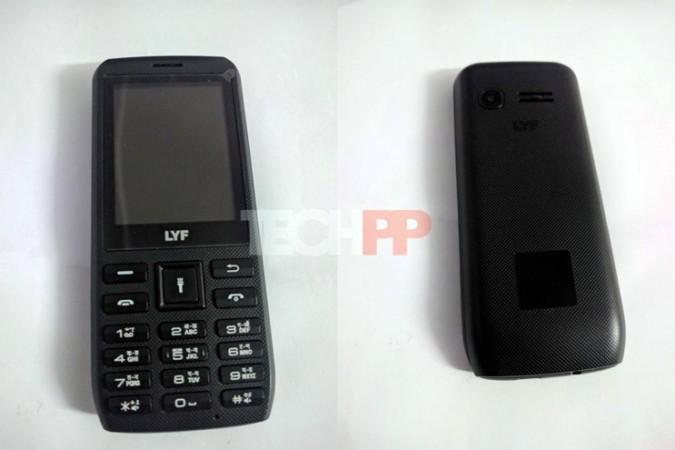 Freshly leaked live images of the phone with the LYF branding have been making waves on the internet, thanks to TechPP and TelecomTalk who have shared the phone's details with identical image renderings on their website.
Although Reliance Jio is expected to unveil several LYF branded smartphones in the near future, the leaked live images and hands-on video pinpoint to the recently leaked feature phone that will be priced around Rs 500.
Also Read: Reliance Jio's upcoming 4G feature phone could cost just Rs 500 and here's why

Coming to the specs, the handset is expected to feature a 2.4in colour display, 512MB RAM, 4GB of internal storage with microSD expansion support for up to 128GB and a dual-language keypad with navigation buttons. A dedicated torch button will also be located just between these navigation buttons.
The phone is expected to be dual-SIM capable with support for one nano SIM slot and a regular micro SIM slot. The feature phone will be capable of running the Jio suite of apps such as Jio Cinema and Jio TV.
It is reported that the handset will be powered by Firefox OS based KAI OS. On the connectivity front, it is expected to add support for GPS, Bluetooth 4.1 and video calling.
The LYF 4G VoLTE phone is also expected to support an integrated voice assistant, besides sporting a 2MP rear camera akin to the Nokia 3310 (2017 model). Going by its specs, the handset is likely to pack the Qualcomm Snapdragon 205 SoC which is an extremely budget-friendly processor that's made exclusively for 4G VoLTE phones.
The manufacturing cost of the phone is estimated to be around Rs 1,500 while Reliance Jio is expected to sell the same at a retail price between Rs 500 and Rs 1,000.
Before you make up your buying decision, check out the leaked hands-on video showcasing the design details of the 4G feature phone: