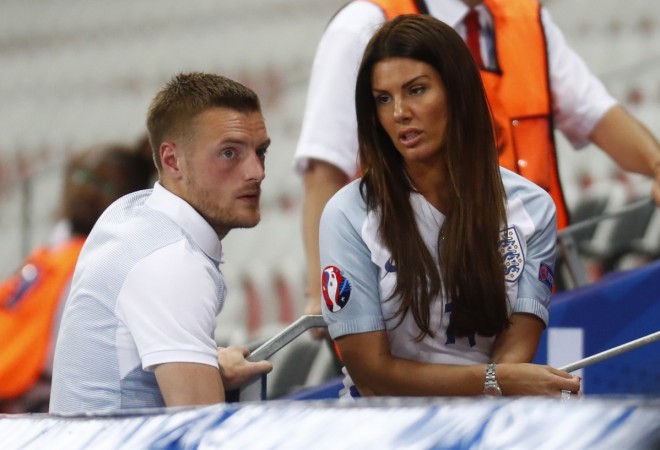 Rebekah Vardy, the wife of footballer Jamie Vardy, has the best response to Twitter trolls. The mother of four proudly showed off her post-baby body for which she was trolled and abused online.
Also Read: Kim Kardashian admits 'surrogacy' is now her reality after unsuccessful surgery [VIDEO]
After giving birth to her son early in January, Rebekah was abused on Twitter and was called "huge." The insults didn't stop and even after three months of giving birth, Twitter users continued to mock her for her post-baby body.
Earlier, she did not respond to the Twitter trolls, but now she has done an exclusive photoshoot with her three-month-old son flaunting her body in Calvin Kleins' bikini.
"I think I look pretty good for a woman who gave birth in January — and Jamie thinks so too. I am proud of what my body has achieved. I carried all of my children for nine months and my body changed constantly to provide for them," she told The Sun.
"Women who've just given birth should not be made to feel ugly. I could have got really upset about the abuse but I have become pretty ­resilient over the years. After having a baby your hormones are raging, the last thing you want to feel is pressurised and upset," she added.
Talking about her body, Rebekah said like another woman even she has a wobbly tummy, bigger legs, wrinkled skin and stretch marks. She also said that there is pressure on women to look good with a perfect body.
She also opened up about the abuse she received on leaving the Leicester Maternity Hospital in January. "That was just ridiculous. People were on Twitter saying that my thighs were fat, saying they couldn't believe Jamie was with me because I was so huge. I'd just given birth, I looked normal. And I have had lots of abuse since then," she added.
Rebekah then talked about losing weight and getting into her pre-pregnancy body, but she also said that it will take time and she is not bothered about it.