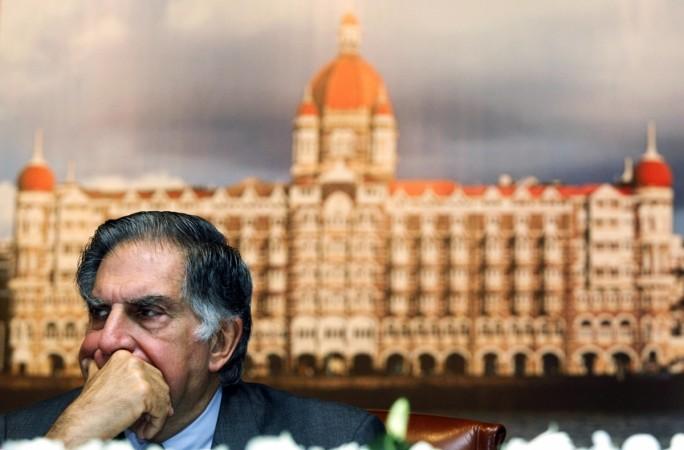 Update: After many rumours around Ratan Tata's exit from Tata Trusts, he clarified on Friday that he has no plans of stepping down anytime soon.
Chairman of Tata Trusts, Ratan Tata, is most likely to step down from the position and the selection of the next chairman is likely to happen by mid-2017. Tata Trusts controls 66 percent of Tata Sons, which was mired in controversy after its chairman Cyrus Mistry was publicly ousted from his position.
Ratan Tata is unlikely to remain a trustee once the new chairman takes over. With him departing, his close aide R Venkataramanan will also most likely leave to manage his personal investments.
When Mistry had taken the position, it was the first time that a Tata Sons chairman was not made the chairman of Tata Trusts in 2012. Ratan Tata, who is accused of controlling the company from behind the curtain, will likely leave the company and focus on his $250 million venture capital fund UCRNT, in association with the University of California.
"The next chairman has to be someone who has the right vision and be in complete alignment with the will of the Tata Group founders," Krishna Kumar, a group veteran and Tata trustee told the Times of India.
An external consultant has been hired by Tata Trusts to figure out who the next chairman will be. It could be someone non-Parsi and not a member of Tata family. The new appointee will initially work with Ratan Tata as deputy chairman and then take over.
Kumar also said that Tata Trusts and Tata Sons chairman will be different. The next-appointee will be someone in mid-50s to early 60s and not necessarily Parsi.
"It is very unlikely that it will be a foreign passport holder. The person needs to be an Indian and understand what is good for India," Krishna Kumar added.
Recently, the company was mired in controversy after Cyrus Mistry was ousted. Kumar told the ET that Ratan Tata and N Soonawala had been holding talks with Mistry over the way he was running the company. He refuted that his ouster was sudden.
"Many meetings were held in Bombay House," he said.