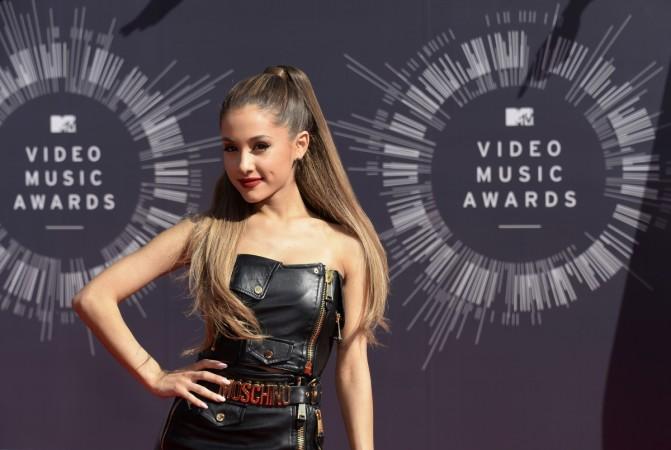 Although rumours of pop princess Ariana Grande and rapper Big Sean being in a relationship has been spreading like wildfire since August, the two have managed to keep their personal lives private to a large extent.
But on Friday's episode of On Air With Ryan Seacrest, the rapper admitted that Grande is a special person, and that's as far he went when questioned about his relationship with the "Problem" singer.
"Ariana is very, very special," Sean said. "She's very special to me. Everything she has going on is good with her, everything I have going on is good with me, everything between me and her is good, and I'm just going to leave it at that."
The pop princess was equally coy when questioned about her relationship with Sean during her appearance on On Air With Ryan Seacrest in August.
"I mean, I guess [we're dating]," the "Sam & Cat" actress admitted. "Curiosity man, it'll kill you. I don't know what to say, Ryan. Why are you doing this me? I'll tell you when we're not on the air. I trust you. I've known you a long time. I don't know about these millions of people listening in right now."
Grande and Sean were first linked in August, when a fan tweeted that he saw them kissing while watching The Purge at Pacific Theatres at The Grove. A few weeks later, the two were photographed holding hands and even embracing at the MTV Video Music Awards function.
Besides dating rumours, Grande has been getting a lot of bad press due to her diva behavior, which has upset a lot of professional media personalities. E!'s veteran red carpet reporter Giuliana Rancic confirmed the rumours earlier this month stating that she was at the receiving end of Grande's diva antics.
"I do think she has a little diva thing going on," Rancic said in a recent interview cited by Hollywood Gossip. "I don't know if that's her image she wants out there. 'I'm a young Mariah. I'm a diva.'"
Recalling an unflattering incident, Rancic said that Grande, who is obsessed with the left side of her face, once elbowed her out of the way so that she could position herself on her "good side."
"Little Ariana comes over, elbowed me to my side and they pushed me to the other side," said Rancic. "Yo, I had to fight 13 years to get this side of the camera!"