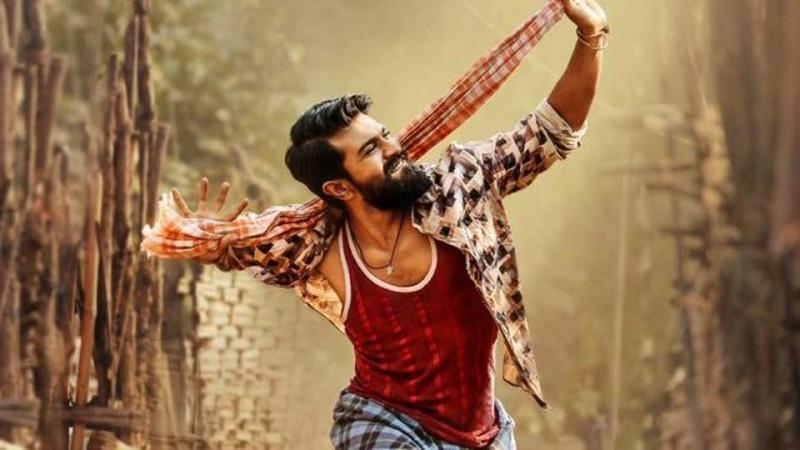 Ram Charan's Rangasthalam has been undeterred by Bharat Ane Nenu, as it made a brilliant collection at the worldwide box office in its fourth week and became the non-Baahubali highest grosser in 28 days.
Rangasthalam garnered a fantastic response in the first three weeks of its release. But the experts from the industry had predicted that it would be an end of its dream run in the fourth week, as it clashed with Mahesh Babu's most-talked-about film Bharat Ane Nenu, which hit the screens across the globe on April 20.
As predicted, its collection witnessed a steep decline in the fourth week but the reason was reduced screen count. The movie continued to keep the cash registers ringing at the ticket counters and witnessed a decent amount of occupancy in the existing number of cinema halls/shows. Interestingly, the film ran to packed houses in some centers in the fourth week too.
The makers/distributors are yet to reveal its collection figures. If we are to go by the early estimates, Rangasthalam has collected approximately over 10 crore gross at the worldwide box office in its fourth week, taking its 28-day collection to Rs 195 crore gross.
Rangasthalam has emerged as the non-Baahubali highest grossing movie. The film needs to collect Rs 5 crore more to surpass Rs 200 crore gross mark and is expected to surpass this mark by its fifth week.
Rangasthalam fetched Rs 80 crore from the sale of its theatrical rights. The movie has earned Rs 115.17 crore for its distributors in 28 days. Besides recovering their investments, the movie has earned them a massive amount of profit share of over 35 crores for them. It has become the first blockbuster success of 2018.
Here are the area-wise theatrical rights and the earnings of Rangasthalam distributors in 28 days. These are estimated numbers and they may not match with the actual figures released by the makers. All the figures are in Rs and crore.
| | | | |
| --- | --- | --- | --- |
| Area | Rights | Earnings | Recovery (%) |
| Nizam | 18.00 | 26.00 | 144.44 |
| Ceded | 12.00 | 16.50 | 137.50 |
| Vizag | 8.00 | 12.26 | 153.25 |
| G East | 5.40 | 7.11 | 131.66 |
| G West | 4.20 | 5.61 | 133.57 |
| Krishna | 4.80 | 6.52 | 135.83 |
| Guntur | 6.60 | 7.86 | 119.09 |
| Nellore | 3.00 | 3.11 | 103.66 |
| AP/T total | 62.00 | 83.97 | 135.43 |
| Karnataka | 7.60 | 8.75 | 115.13 |
| Rest of India | 1.40 | 2.70 | 192.85 |
| Overseas | 9.00 | 18.75 | 208.33 |
| Global total | 80.00 | 115.17 | 143.96 |