Ranbir Kapoor and Alia Bhatt are trying to shield their daughter, Raha Kapoor, away from the paparazzi. The couple wants Raha to have a normal childhood and make the conscious decision of being in front of the camera when she grows to a certain age. But in doing so, the new parents don't want to go overboard as well. In a recent chat with Kareena Kapoor, Ranbir Kapoor revealed that he doesn't want Raha to complain about not getting clicked in future.

Ranbir's take on Raha's privacy
"So as parents, we will try to protect it (Raha's privacy) as much as we can. We just want for her to have a normal upbringing. To go to school, to not make her feel too special, different around other children. She should just have a normal life," the Tu Jhoothi Main Makkar actor reportedly told Kareena on the show.
Ranbir went on to add how what worries him is that Raha should not grow up to complain, "Dekho Taimur aur Jeh ke itni photos le rahe hai, meri to koi photos hi nahi le raha (Look they are only taking Taimur and Jeh's pictures and not mine)." Ranbir Kapoor, who is busy promoting his film – TJMM on all platforms, has been speaking quite candidly on parenthood and how it has changed him and Alia as a couple.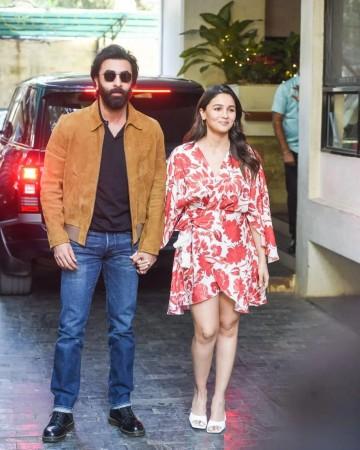 Ranbir and Alia on parental journey
Ranbir had recently said in an interview that he doesn't want Raha to take after Alia's personality as she is a "loud personality" and "vivacious". He also went on to call himself a "chill dad" and the Gangubai Kathiawadi actress a "stressed parent." Alia and Ranbir married in an intimate ceremony on April 14, 2022. The couple welcomed their daughter - Raha - in November 2022.