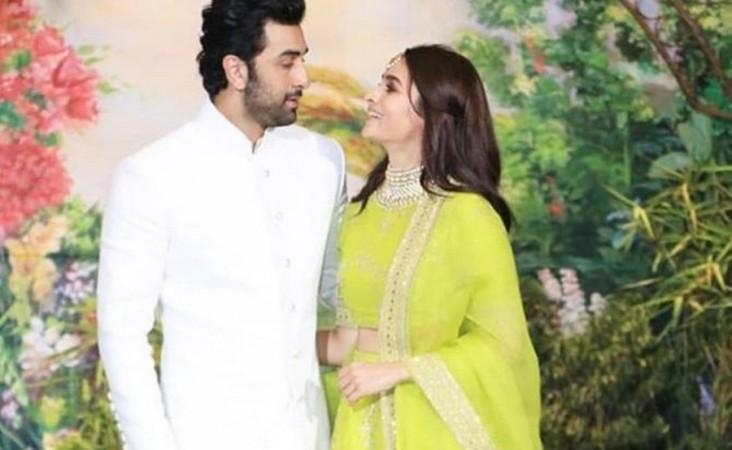 Ranbir Kapoor and Alia Bhatt's relationship is undoubtedly one of the hot topics in the industry. After the actor had openly admitted dating his Brahmastra co-star, rumours of the lovebirds getting married in 2020 started spreading like wildfire.
Ranbir, who never hid his relationship with Alia from the media, has finally opened about his marriage plans.
"I have always believed that marriage is something that will happen naturally. It can't be like, 'Okay, I am 35 now, so it's time to get married'. It should come to you and your partner naturally and you should both feel, 'This is the right phase. Now, we should take this relationship to the next level'. But abhi aisi koi baat nai hai. I haven't decided on marriage yet," Ranbir told Hindustan Times in an interview.
Ranbir has often been called a Casanova because of his past relationship with Deepika Padukone and Katrina Kaif which failed to culminate into a fruitful alliance. But the actor doesn't get affected by people's perception about him and considers it as a part and parcel of the showbiz.
"I'm not affected by it as long as it doesn't interfere with my work. I want people to like me not just as an actor, but as a person, too. Sometimes, things are reported correctly and sometimes they're not. I am not on social media and I don't believe in clarifications and in portraying myself in a certain way. Yes, I have made a lot of mistakes and have also done some good. But sometimes, mistakes are highlighted and not your goodness, but that's fine because it's part and parcel of show business," Ranbir said.
When Ranbir was asked whether he feels more settled in his new relationship, he said, "I have said this before: it's very new right now, so it would be really presumptuous to say anything about it or judge it. Workwise, as I work with her in Brahmastra, I know that as a talent, she is at a superlative level. The kind of dedication and love she has for her work is very inspiring. Work comes first for her. After working for 10 years, I may have felt a little jaded or tired, but when you look at her commitment, it rejuvenates you and makes you want to do better."
Ranbir hopes that to make a great cinematic couple with Alia in Brahmastra and do good work with her.
"I am very excited and looking forward to our creative collaboration, and we have the opportunity in Ayan's (Mukerji; director) film," he added.