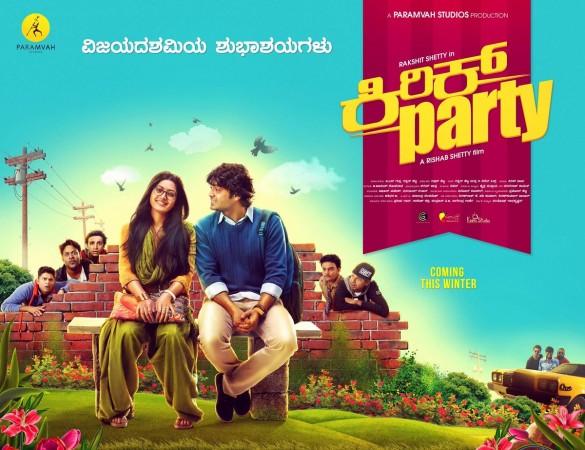 Rakshit Shetty's Kirik Party, released on 30 December, has opened to positive reviews and is off to a good start at the box office. The movie is showing all the signs of becoming a huge hit.
Sources say Kirik Party has earned over Rs 6 crore in the first weekend and is fast approaching Rs 10-crore mark. The movie is primed to become the biggest hit of Rakshit Shetty's career.
"Rakshit Shetty's previous best was Godhi Banna Sadharana Mykattu where the movie had earned around Rs 12-15 crore. His latest movie Kirik Party will beat this record," a trade expert said. The movie is attracting viewers in big numbers, thanks to the word of mouth.
The Kannada flick is made in a modest budget and is poised to turn a good profit for the producer as well as distributor, the expert added.
Kirik Party stars Rakshit Shetty, who has also produced the film, Rashmika Mandanna, Samyuktha Hegde, Pramod Shetty, Achyuth Kumar, Dhananjay Ranjan, Arohitha Gowda and Salman Ahamed. Karam Chawla did cinematography while Sachin cut the movie. B Ajaneesh Loknath has scored the music.
The movie has recieved plaudits for its interesting story line and the performances of Rakshit Shetty and the supporting cast. The success of the flick has now paved way for its release in Chennai and other places this week.