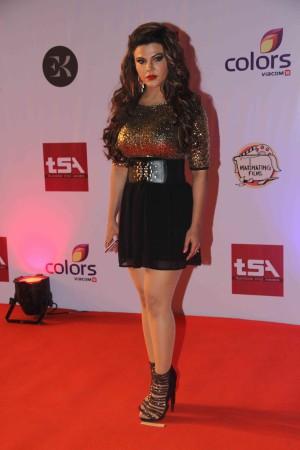 Bollywood actress Rakhi Sawant has been stirring up some controversy by sharing some videos on Instagram. After sharing videos of abusing TV actress Mahika Sharma to defend her condom brand, Rakhi has taken it a little too far this time.
The actress has shared a video of a semi-nude girl on her Instagram handle. The girl is apparently a Pakistani YouTuber who shares a lot of videos imitating celebrities and making fun of them.
In the video, the girl can be seen wearing a bedsheet in a certain way to covers a few of her body parts. She roams around in a room and tries to imitate Rakhi Sawant.
Soon after Rakhi posted this video, the comments section was filled with OMGs and shock emojis. Her fans requested Rakhi to delete the video as according to them, it was wrong to share a nude video on social media.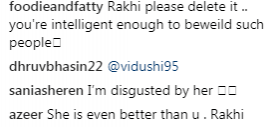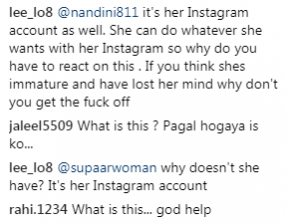 This is not the first time that Rakhi has got herself into major trouble. Earlier, Rakhi was slammed by viewers for sharing a video on Instagram where she made a lot of negative remarks about actress Sunny Leone. Rakhi had later apologised to the actress and said that she regretted making those comments.
Talking about Sunny, Rakhi had earlier told International Business Times India, "Earlier, I was totally against her because she was a porn star. But now, she is in the film industry and she has been working hard. She is learning Hindi and Indian style of dance. She has also adopted a child. So now, I feel good about her and I should not abuse her. I feel sorry for all the things I said against her, and now, as she is a mother, I should not say anything bad about her."
Are all these publicity stunts to constantly be under the limelight or just results of stupid decisions?
See what video Rakhi posted here: