Amid raging controversy over the "controversial" remarks of former Madhya Pradesh Chief Minister Digvijay Singh on surgical strike, Congress leader Rahul Gandhi admitted that the senior leader of his party made a "ridiculous" statement.
"I am sorry to say this about a senior leader but he says a ridiculous thing, " Rahul Gandhi said when his attention was drawn to the statement of his party colleague Digvijay who raised questions over the 2016 surgical strike on Monday.
Disagreeing with Singh's remarks, Rahul Gandhi said that those were Singh's personal views. "Being a democratic party, we run our party with principles of conversion but we don't appreciate Digvijaya Singh's personal views", Rahul Gandhi told media persons while addressing a press conference at Jajjar Kotli on Jammu-Srinagar national highway.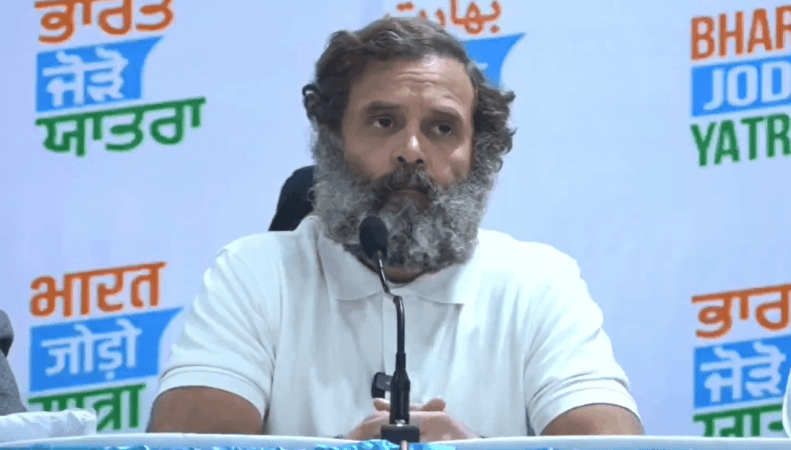 "I would like to say that Digvijay Singh's views are outline views they are not the views that are held by the party. Our stand is absolutely crystal clear that the armed forces did an exceptional job and they don't need to provide any proof for anything", Gandhi said.
"It is the culture of our party to allow conversation. We think a conversation is very very important. Of course, sometimes, there are people in every conversation who will say ridiculous things and in this case, I am sorry to have to say this about a senior leader he said a ridiculous thing", Rahul Gandhi said.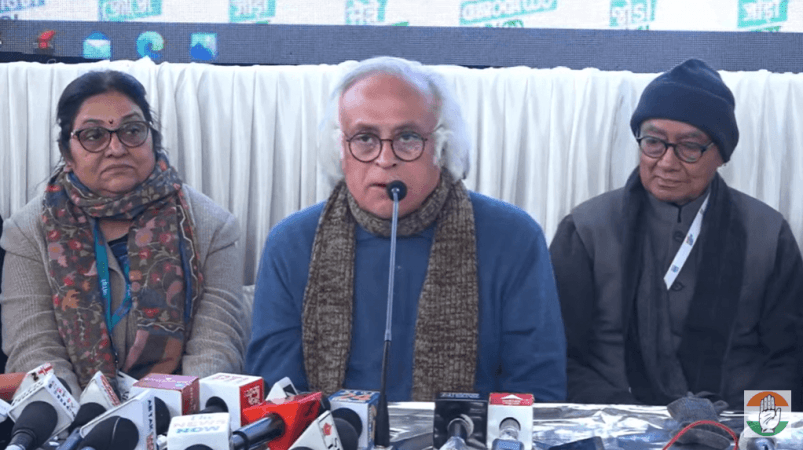 Jairam Ramesh snubbed the media for raking up Digvijay Singh's statement
During the Yatra when some media persons sought to seek a reply from Digvijay Singh about his Monday remarks Jairam Ramesh immediately intervened and stopped the media from repeatedly asking this question from his party colleague.
Enraged Jairam Ramesh lashed out at the media on Tuesday, saying all that needed to be said about Digviajaya's comment have already been done. The questions should now be directed at the Prime Minister.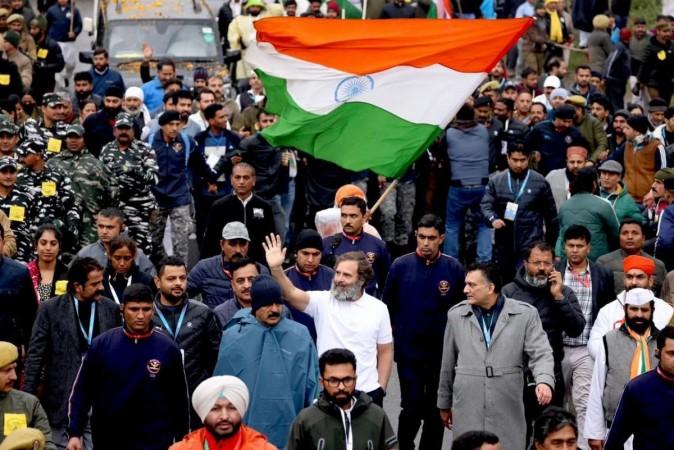 "All queries related to the surgical strike uproar have been answered by his party and the media needs to aim its questions at Prime Minister Narendra Modi", he said.
Digvijay Singh stoked controversy on Monday
Former Chief Minister of Madhya Pradesh Digvijaya Singh stoked controversy on Monday by questioning the 2016 surgical strike against Pakistan.
Addressing a rally on the concluding day of the 129th day of the Bharat Jodo Yatra at Satwari Chowk in Jammu city on Monday, Digvijay Singh that there is no proof of the surgical strike.
He said that while the BJP government at the Centre claims to have carried out a surgical strike against Pakistan, there was no proof of the same.