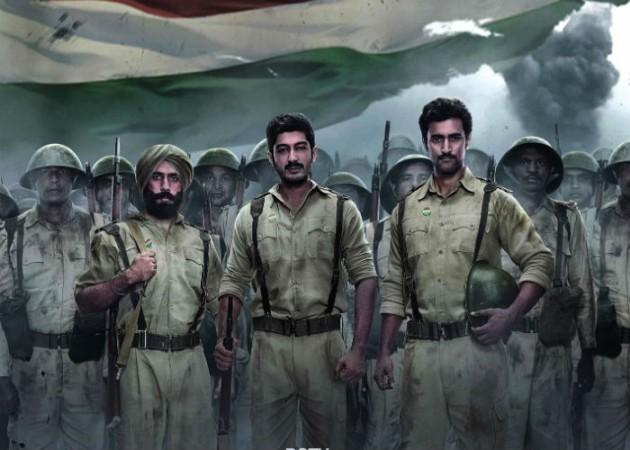 Raag Desh (Raagdesh) starring Kunal Kapoor, Amit Sadh and Mohit Marwah is set for release on July 28.
Director Tigmanshu Dhulia is a history enthusiast who loves to take a leaf out of the Indian history and give it a cinematic makeover. Raag Desh throws light on one of the most important chapters of Indian Independence. Here are 5 reasons on why you should watch Raagdesh:
1. One step closer to history: A lot of films have been made on historical subjects. Raag Desh deals with a major phase and turning point in Indian independence. Historic Red Fort trials are the theme and the soul of Raagdesh. You will get to see history unfold before your eyes.
2. Tigmanshu's venture: Tigmanshu is a National award winning director and he has given us masterpieces like Haasil, Paan Singh Tomar and Saheb Biwi aur Gangster across genres. His latest directorial venture Raag Desh is set to become a bench mark in period cinema.
3. Period cinema: Period cinema is not everyone's cup of tea. It takes a lot of effort to do justice to a period drama and the promos of Raagdesh show the movie has all the makings of a groundbreaking period piece.

4. The charm of green uniformed men: Tigmanshu's choice of cast have really worked in favour of the film. the three leading men Kunal Kapoor, Mohit Marwah and Amit Sadh are looking fabulous in the green uniform.
5. Ensemble cast: Raag Desh has a set of incredible actors a viewer can bank on. Their performances will be the ones to watch out for.