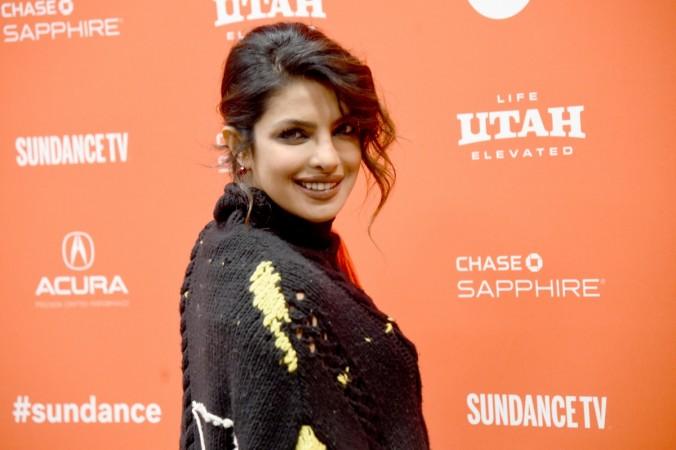 Priyanka Chopra has become a household name ever since she landed in the lead role of ABC's Quantico. The 35-year-old actress recently talked about playing the role of Alex Parrish in a recent interaction with Teen Vogue as well as how she feels being a woman of color.
Besides all that, she has also opened about if she ever had to face any stereotypical comment for working in TV or films.
Remember her hot shower scene from Quantico season 1? We all witnessed how she pulled off the intimate onscreen moments brilliantly in the previous seasons of ABC spy drama.
Asked about if she faced any kind of stereotypical questions from her family regarding the steamy scenes, the actress replied, "I've not because Hindi movies and what we do in Indian movies is pretty much what I'm doing on Quantico. There are a few lines that I've drawn for myself which obviously include nudity but the fact that I'm an actor and if sensuality or sexuality presented by the story, people work within my comfort. I'm totally fine and my parents were fine with that."
She also told Teen Vogue, "From the beginning of my career I've just been a modern Indian girl and I am not afraid. I've been raised in a fearless environment, whether that was in India or in America. My family is very progressive, very opinionated.
"I was never made to feel guilty or ashamed by my family and my loved ones because I don't think anything I did I deserved that. I don't have too many ... What's the word? Chocolate fudges to give."
During the interaction, she also explained the reason behind calling herself "the "woman of color" in one of her previous interviews.
The Baywatch actress told Teen Vogue, "I take tremendous pride in being a woman of color. I just don't want to be limited. I want, as a woman of color, to have my choice of opportunities. I don't want to be limited because of it, and that happens so often. I'm a proud woman of color, but that's not the only thing that defines me."
Chopra's Quantico Season 3 airs premiered on ABC on April 26, 2018. It will air in India on April 28 at 9 pm on Star World and Star World HD.