It is safe to call 2017 the year of Princess Diana revelations. About 20 years after Diana's death, her personal life has taken the spotlight and intimate details about her affairs, suicidal tendencies and more have been making the headlines. While the royal British family member was linked with several men, a shocking claim reveals that the Princess of Wales had an affair with American lawyer and son of President John F Kennedy, John F Kennedy Jr.
According to Star Magazine, Diana was reportedly having a secret affair with JFK Jr about two years before her tragic death. The article titled Diana and JFK Jr Secret Affair was published with the tagline reading "hidden from the world for 22 years".
Also Read: Princess Diana tapes reveal intimate details of her 'sex life' with Prince Charles
The late royal met Kennedy in 1995, who was a magazine publisher at the time, in New York City's Carlyle Hotel. The two discussed the possibility of an interview in Kennedy's political lifestyle magazine, George.
While the interview did not materialise, Star claims that the official meeting led to a short-lived, yet passionate love affair. The magazine shared that Princess Diana was "was so taken with John's seductive charm and stunning good looks" that she invited him to her penthouse suite and they eventually ended up in bed together.
At that time, Diana was separated from Prince Charles and Kennedy was dating future wife Carolyn Bessette. Star's source told the magazine that Diana said, "he was far and away the best she'd ever had."
"The sex was at times tender and ethereal, at others it was unbridled and physically exhausting. It was the only time in her life that she had fallen so hard and fast. Diana fantasised about marrying John and even wanted to have a child," the insider claimed.
While this would have just added to the long list of lovers Diana had, RoseMarie Terenzio, Kennedy's former chief of staff and close confidante told Gossip Cop that JFK Jr does not fall in the list and the Star claims were false.
He revealed the late princess didn't invite Kennedy to her suite to have sex because the pair's "45-minute meeting was held in her room" and she never went downstairs because her appearance in the lobby would have caused chaos in the lobby, Gossip Cop writes.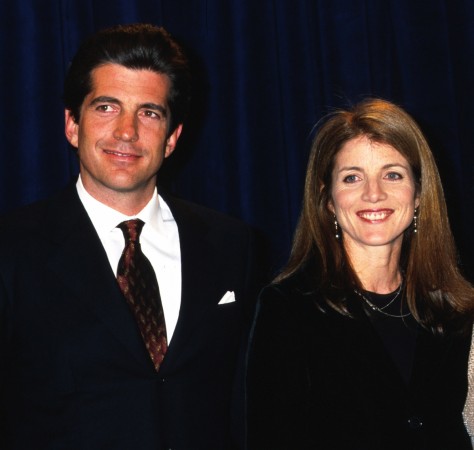 Terenzio revealed that Diana gracefully refused the interview opportunity and "wished him [Kennedy] well in his relationship" with Bessette and telling him "she hoped the paparazzi would not continue to bother him."
However, in Simone Simmons' Diana: the Last Word, it was penned down by the author that the two did have a one-night stand. She told Simmons: "We started talking, one thing led to another - and we ended up in bed. It was pure chemistry," Daily Mail reported.
Do you think they had a fling? Let us know in the comments below.