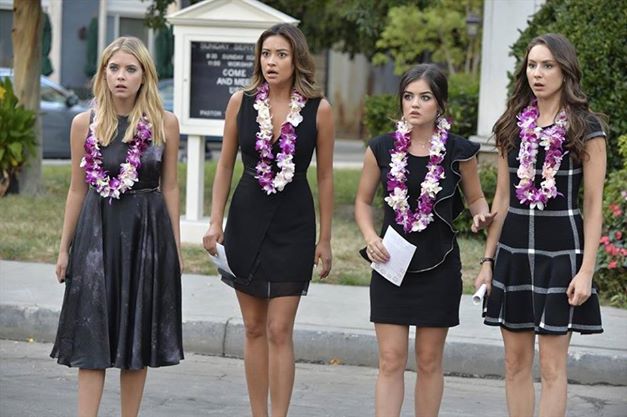 The Canadian promo for season 5 episode 18 of "Pretty Little Liars" gave fans a lot of hints about the episode that will finally see the return of Officer Holbrook.
The detective has been missing in action for a few episodes now, and based on the promo, he is not at all happy with whatever has been happening in his absence. In one clip, we see him throwing a box of files across the room in anger.
Holbrook is not the only unhappy person. Aria's little brother Mike is also angry and we see him telling a blonde, "You can't take everything apart like you want her to disappear."
Meanwhile, Spencer might be in for a heartbreak, as the previous episode saw the lovebirds having a fight because Toby failed to give a heads up on Tanner closing in on Hanna and Caleb.
The upcoming episode will see her hanging out with Johnny, and in the promo we see him telling Spencer: "This whole town is strung together with whispers." Spencer starts suspecting that Johnny might have a different motive for coming to town when she sees him with an "Ali missing" poster. "Where did you get this?" she asks him.
The identity of the elusive "A" is still unknown, but as per showrunner Marlene King viewers will finally be able to guess the villain correctly in the next few episodes. Keegan Allen, who stars as Spencer's boyfriend Toby, also said meticulous viewers will finally be able to solve the mystery.
"What I love about who it is is that everyone knows who it is ... but it will be so shocking and surprising," Allen told People. "Everyone will freak out because it's so clearly in every episode. When it's finally revealed, you could literally go back to season 1 and knowing who it is, you can be like, 'Oh, wow. Whoa. This has been here all along, and I never noticed it,' which is, I think, brilliant."
"Pretty Little Liars" season 5 episode 18 airs on Tuesdays on ABC Family.