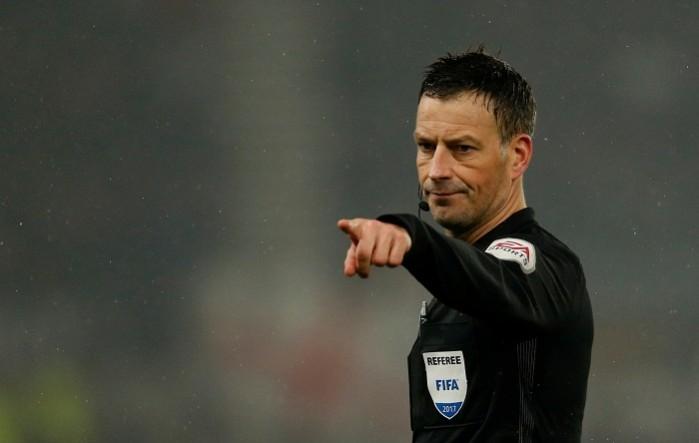 In a shocking turn of events, the Premier League's most experienced referee Mark Clattenburg has decided to call it time on his refereeing career in the Premier League. He has decided to move to Saudi Arabia, where he will replace former Premier League referee Howard Webb as the head of refereeing.
Also read: Antoine Griezmann to snub Manchester United if they fail to qualify for Champions League
Mark Clattenburg started his refereeing career at the age of 18 in the Northern League and has since gone on to establish himself as one of the best referees in Europe. Last year, he went on to referee the FA Cup, Champions League, and Euro 2016 finals. He was also in charge of the men's football final at the 2012 Olympics.
Clattenburg is expected to leave to take up his new post in Saudi Arabia where he has signed a one-year contract, before the start of the next set of Premier League fixtures and his role will include working with Saudi referees to improve performance and professionalise the set-up, while he will also take charge of some league games.
"My name is Mark Clattenburg. I'm from a city called Newcastle. Anybody who knows England well knows we have the best team in the country. I was recently voted the best referee in the world [at Dubai's Globe Soccer Awards in December], therefore I bring a wealth of knowledge and a passion for improving refereeing and education here in Saudi Arabia," The Guardian quoted him as saying.
"I'm very humbled by this exciting opportunity to support and educate referees, to use my expertise in refereeing some matches and bring referees from other countries around the world to improve the standard here."
It has been reported that one of the main reasons Mark Clattenburg took up this job was because his relationship with the manager of the Professional Game Match Officials Board (PGMOB) Mike Riley has been tense in recent times. But they wished him all the best for his new job at the Saudi Arabian Football Federation.
"The Professional Game Match Officials Limited would like to wish Mark Clattenburg well as he prepares for his move to the Saudi Arabian Football Federation. Since joining the PGMO Select Group in 2004, Mark developed into one our top officials, refereeing at the highest level and setting standards for others to follow.
"We understand this is an exciting opportunity for Mark as well as further underlining what high esteem English match officials are held throughout the world game."