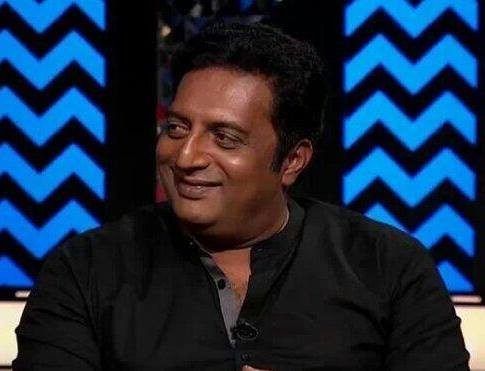 Famous South Indian actor Prakash Raj will turn into a narrator for an upcoming Kannada movie titled as "Gajakesari." The movie which is directed by Krishna alias Kittappa features Yash and Amoolya in the lead roles.
Prakash Raj, whose mother tongue is Kannada will be seen introducing Yash in the beginning of the movie. "We know how good his Kannada is and the perfection he brings. When requeted, he was more than happy and we are indebted to him," told Krishna to Chitralokha.com.
The trailer of "Gajakesari" was launched in late January and it caught the attention of many. Now, with the director announcing about Prakash Raj's voiceover for the film, more people are interested in watching the movie.
"The trailer of "Gajakesari" looks brilliant. I loved the camera work and Yash's action sequences. Now with the news of Prakash Raj in the movie, I am even more thrilled. I am definitely going to watch the film," said Rahul Raj, a student from St Joseph's College, Bangalore.
Actor Yash is seen in a raw avatar in "Gajakesari." He is seen performing some spectacular stunts in the trailer of the film. The stunts for this movie were choreographed by famous Ravi Verma. The director who was once a cinematographer has given new looks to both the lead actors - Yash and Amoolya.
Another interesting factor about the film is that the makers have used an elephant as an important character. 'Gaja' in the title "Gajakesari," means an elephant. The elephant in the film is named as Arjuna.
Prakash Raj, who hails from the state of Karnataka, began his acting career with stage shows in Bangalore. He entered the film industry through Kannada films and gradually moved on to other South Indian languages and Hindi film industry. He soon gained wide success due to his remarkable acting and versatile roles. The director of "Gajakesari" is happy to have this most-sought after actor to be a part of his movie.
(Edited by Anu James)