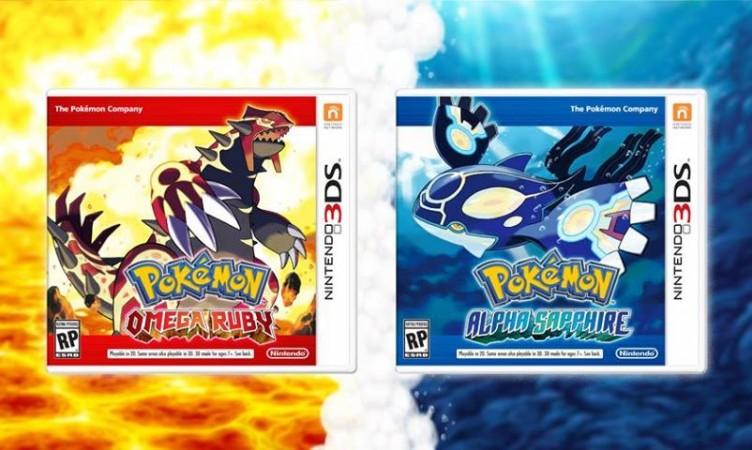 Pokemon Omega Ruby and Alpha Sapphire (Pokemon ORAS) is developer Game Freak's popular video game that was released exclusively for Nintendo 3DS.
Pokemon ORAS over the past weeks has been receiving several new events, from Shiny Diancie to Zoroark to Johto Starter.
Serebii, a trusted Pokemon news website has more to offer Pokemon ORAS players in the Japan region – a special gift pack.
It reported that players from this region will be able to buy a special gift pack that will include both Pokemon Omega Ruby and Pokemon Alpha Sapphire.
Moreover, the gift pack also includes two special gifts – one gift is a sheet of stickers of the Mega Evolutions and Primal Reversions namely Sceptile, Blaziken, Swampert, Latios, Latias, Groudon, Kyogre and Rayquaza; the second is a compatibility chart. This pack will cost 6,500¥ (around $52.85).
Pokemon Super Mystery Dungeon released for North America
Pokemon fans in North America will be getting a new video game, Pokemon Super Mystery Dungeon for Nintendo 3DS platform.
The game is currently available in Nintendo 3DS eShop and retail shops too. This game has more than 120 dungeons and the 720 Pokemon that are now available in the game.
Players purchasing this game via Nintendo 3DS eShop will be getting a code that will give them access to a special Pokemon Super Mystery Dungeon theme. But this will only be on the purchases that are made before 6 December, 2015. This theme can be redeemed by 31 October, 2016.