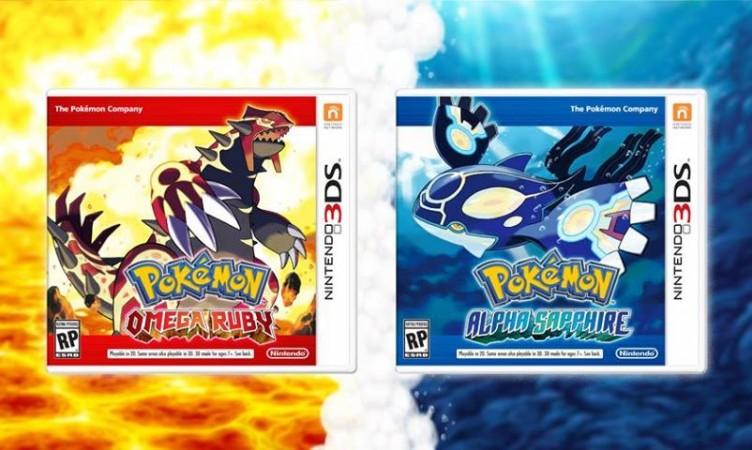 Pokemon Omega Ruby and Alpha Sapphire (Pokemon ORAS) is a popular video game from developer Game Freak that was released exclusively to Nintendo 3DS.
The game receives a regular dose of new events that will fetch players some rare Pokemon that has not been offered in the game.
But this time there is a new theme announced for Nintendo 3DS, a special Pokemon Picross theme for Japan. It comes with a pre-paid card which can be picked up at any Pokemon Centres and 7-11 stores but only in Japan. This pre-paid card will be worth 1000 ¥. The theme can be redeemed by 31 January, 2017.
Pokemon Shuffle events
Pokemon Shuffle is another freemium puzzle video game that was released initially for Nintendo 3DS and later on mobile platforms.
This game too gets various events on a regular basis. Serebii reports of some of the events for Pokemon Shuffle users.
Mega Steelix competition: This event will be running until 8 December, but only for Nintendo 3DS. As the name indicates, this will fetch players Steelixite.
Players must be in the top 19,000 in North America, 12,000 in Europe or 50,000 in Japan to receive the Steelixite. Those who rank in the top 3,800 in North America, 2,300 in Europe, or 10,000 in Japan will receive a Mega Speedup.
Those players who do not qualify but are in the top 27,000 in North America, 16,000 in Europe, or the top 70,000 in Japan will be receiving an Attack Power Up and a Disruption Delay. The rest of the players will get a Jewel.
Thundurus stage: This event is open for both 3DS and mobile users and will run until 8 December. This event will allow players a chance to capture the Pokemon with each passing day, and it can only be played once a day.
Mega Lucario competition: This event is for Pokemon Shuffle mobile. It will be running until 8 December, and players will have the chance to win Lucarionite. Those in the top 100,000 players worldwide will get the Lucarionite while those in the top 10,000 also get a Mega Speedup.
Players who already have Lucarionite will earn a Jewel. Rest of the players will get Exp. Point Power *1.5.