Just a few days after Congress vice-president Rahul Gandhi sought an explanation from Prime Minister Narendra Modi about the new road construction being undertaken by China at Doklam, Modi on Sunday accused the Congress of spreading lies about the standoff at the region.
The PM's statement comes two months after the standoff ended on August 28.
India's patience resolved Doklam standoff
Modi also said that the Doklam standoff, which is the second longest standoff along the un-demarcated Line of Actual Control (LAC) between India and China, had been resolved due to India's patience in the face of a "powerful" China.
"The entire world saw in Doklam the bravery of Indian soldiers, India's diplomatic prowess, India's etiquette, India's restraint and India's patience," Modi was quoted as saying by NDTV.
Modi made these remarks while attending a meeting of BJP workers in Bengaluru on Sunday.
"No matter how powerful China was, India's patience prevailed," he added.
Modi also told the BJP workers of Karnataka, which will be witnessing Assembly elections in 2019, that the Congress is spreading false news on Doklam and said that India's strength has been appreciated across the world.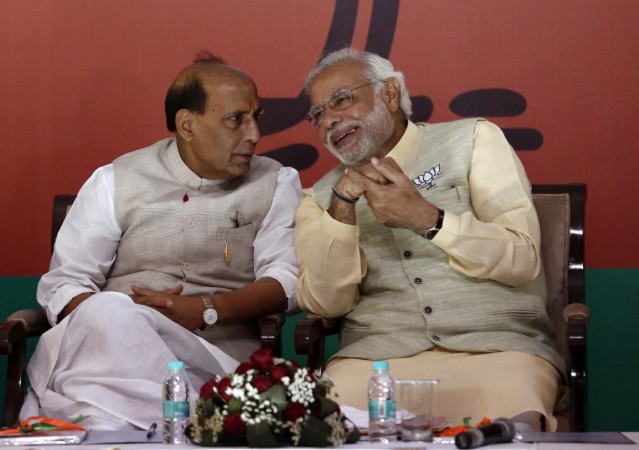 Earlier, Union Home Minister Rajnath Singh had also spoken highly of India and had said that China no longer considers India a weak nation.
"India's borders are completely safe, and China has started to understand that India is no more weak. Its strength has grown," Singh was quoted as saying by PTI.
The Ministry of External Affairs had also clarified that there was nothing alarming taking place in the region and that there were "no new developments" at the "face-off site and its vicinity."
Modi takes a few more digs at Congress
However, Doklam was not the only issue that Modi raised to slam Congress.
Besides condemning Congress veteran P Chidambaram for expressing his doubts over the government's decision to appoint an interlocutor for Jammu and Kashmir, Modi also accused the Congress of stalling projects.
The PM said that Congress' culture is to stall projects and keep them pending.
Modi made these statements while inaugurating the 107 km Bidar- Kalaburagi railway line, which was conceived in 1994.
"The Congress work culture is atkana (hinder), latkana (delay) and bhatkana (mislead) to stall projects. You will get thousands of such projects in India that get started to reap political mileage but later get stalled," Modi said.
The PM also said that his government has taken steps to end it.