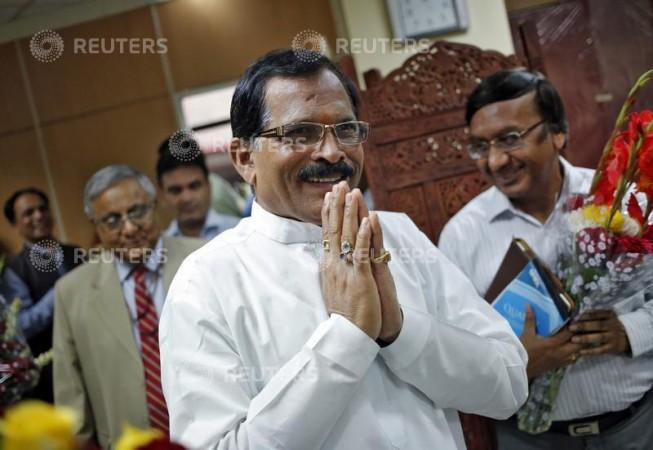 A pilot project 'Integration of Homoeopathy/Yoga with National Programme for Prevention and Control of Cancer, Diabetes, Cardiovascular Diseases & Stroke (NPCDCS), was launched by AYUSH Minister Shripad Yesso Naik, in Krishna district' at Gudivada near Amaravathi, Andhra Pradesh, on Tuesday, Feb. 16, 2016.
AYUSH stands for Ayurveda, Yoga and Naturopathy, Unani, Siddha and Homoeopathy. The pilot project integrates homeopathy and yoga with the national programme for prevention and control of diseases like cancer and diabetes.
"About 5.8 million Indians die from diseases like heart & lung diseases, cancer & diabetes etc. i.e. one out of every four Indians runs the risk of dying from one of these diseases before they reach the age of 70," Naik was quoted as saying in a statement issued by the AYUSH ministry on Tuesday.
The NPCDCS -- a programme of the Ministry of Health and Family Welfare -- was launched with an aim to promote health and control diseases and its integration with AYUSH is one of the mandates of NPCDCS programme.
The programme aims to help reduce of Non- Communicable Diseases (NCDs) burden by an integrated approach of health education, which include promotion of healthier lifestyle such as yoga, timely screening of population for early detection or diagnosis of NCDs and their early management through homoeopathic treatment.
To integrate NPCDCS and AYUSH, services of homoeopathic doctors and yoga experts in Krishna (Andhra Pradesh) and Darjeeling (West Bengal) districts will be utilised.
Eight Community Health Centres (CHCs) at Machilipantam, Nandigama, Tiruvuru, Vissannapeta, Nuzvidu, Challapalli, Vuyyuru, Avanigadda were made functional through the pilot project.
Training manual for Yoga instructors, volunteers and multi-task workers in Telegu was also released. Naik also launched a lifestyle clinic at Regional Research Institute (Homeopathy) at Gudivada, where he interacted with the patients.