Days after the Philippines was battered by Urduja, the nation is reeling under the wrath of another tropical storm Vinta, also called Tembin, which made a landfall in the southern part on Friday, December 22. The storm brought heavy rainfall in the region, causing massive landslides and mudslides, and about 90 people are feared dead.
Most of these deaths are said to be from the island of Mindanao and police and other authorities are said to be confirming these reports. It is also suspected that an entire village has been buried in the mudslide. "We're are still trying to confirm reports of a farming village buried by a mudslide due to heavy rains brought by the typhoon," the Telegraph UK quoted Ryan Cabus, an official in Tubod town, as saying.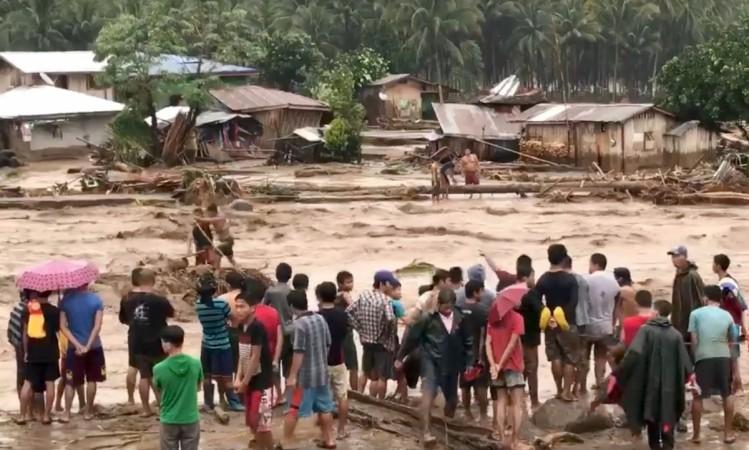 "The river rose and most of the homes were swept away. The village is no longer there," Tubod police officer Gerry Parami told AFP.
Rescue operations are on, but the search has been difficult as authorities are not able to build contact with several villages in the region. Vinta has uprooted numerous trees and has brought down electricity poles as well. Volunteers, along with the authorities, have been trying to dig through the debris to save anyone found alive and recover bodies, but are having a tough time due to the larger rocks that are on the surface.

"Our main problem is yung mga rocks which are blocking the main highway," Lanao del Sur Disaster Risk Reduction and Management Council head Saripada Pacasum Jr. told the CNN. "Right now we're trying to clear it but it's just taking time kasi medyo malalaki [they're quite big]."
Several people are also said to be missing and about 12,000 have left their homes behind and moved to safer locations.
Weather agency the Philippine Atmospheric, Geophysical and Astronomical Services Administration (PAGASA) had earlier warned of scattered to widespread and moderate to heavy rains in Central and Eastern Visayas, Caraga, Davao and Northern Mindanao. After the alert, ferry and bus services had been suspended and transport officials issued advisories to travellers asking them to be cautious of floods and landslides.
"All drivers are advised to take precautionary measures during their trips," the Land Transportation Franchising and Regulatory Board had said in a statement.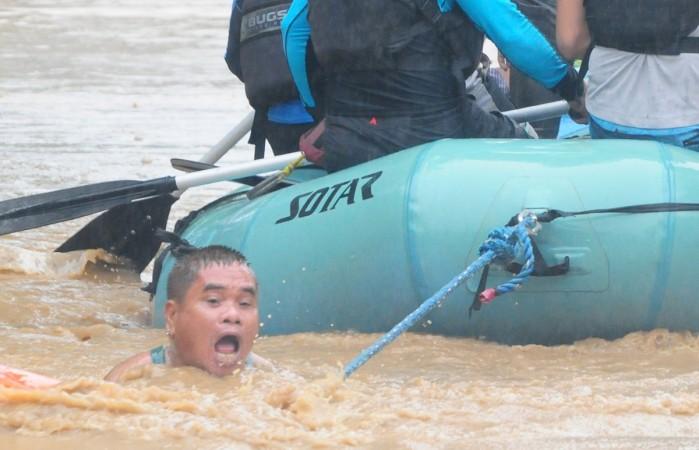 Authorities asked residents and revellers to plan the festivities as per the weather advisory and remain alert. "Let us celebrate the holiday season with precaution," said DILG officer-in-charge Catalino Cuy in a statement on Wednesday. "Please do not be complacent and take heed of weather advisories, as well as your local government units."
Urging residents to keep track of bulletins, the Department of Environment and Natural Resources had warned that the storm may change its path and said that people must be prepared.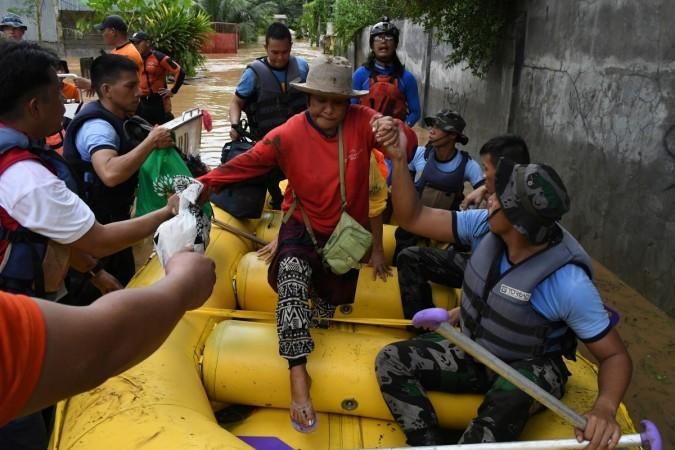 The department also told the residents that evacuation orders may also be given and they must be ready to leave immediately. Due to this, numerous rescue boats were kept on standby and residents packed food and clothes.
In its latest bulletin, PAGASA has said that while the storm still carried a wind speed of 80 kilometres per hour, accompanied by gusts of 95 kilometres per hour, Vinta is likely to move away from the Philippines by the evening of December 24. However, the storm has still managed to dampen the Christmas spirit in the nation.