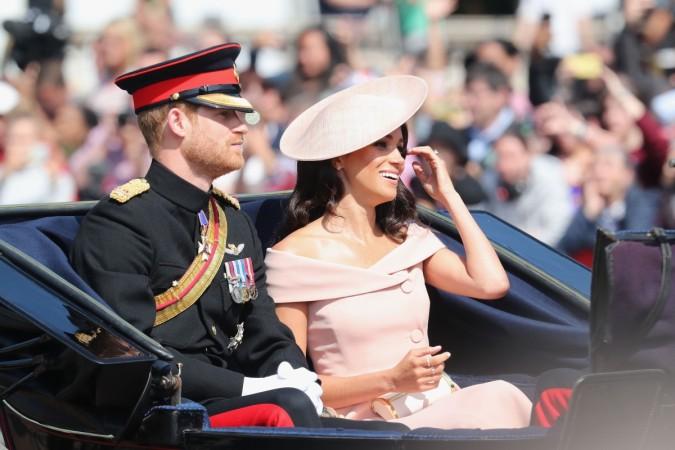 Royalty and conspiracy go hand-in-hand. Well, the latest to do the rounds is about the newest family member of the British Monarch—Meghan Markle. The Duchess of Sussex is apparently a living and breathing human robot.
Yes, you heard it right! The news started spreading like a wildfire after a video of Prince Harry and Meghan Markle sitting in the audience at the Britain's Got Talent finale went viral. Meghan's face was pale and stiff without any movements or expressions—not even a blink.
Take a look:
Well, the video for sure is a freaky one. That really looks like Meghan is a humanoid! So what was the truth behind it? The video was a stunt to promote the new interactive Live Figures exhibited at Madame Tussauds London. Now, fans can view and interact with the royal clones, according to the museum's official website. The official statement said, "This exciting innovation will allow guests to feel as if they are really meeting Prince Harry and Meghan Markle in person, adding a new dimension and providing an extraordinary moment for visitors to the world-famous attraction." The live figures will appear at the museum later this month as their part of their new program 'Meghan and Harry LIVE'.
Apparently, the Harry and Meghan in the video are just two members wearing fake face masks to promote the live interactive figures on the show. A similar video was shared on the museum's official page too.
After dating for over a year and a courtship of six months, Prince Harry and Meghan Markle entered the wedding bliss in May. The couple exchanged their vows at St George's Chapel in Windsor. The wedding was nothing short of a fairytale event with glitz, glamour and celebrity guests.