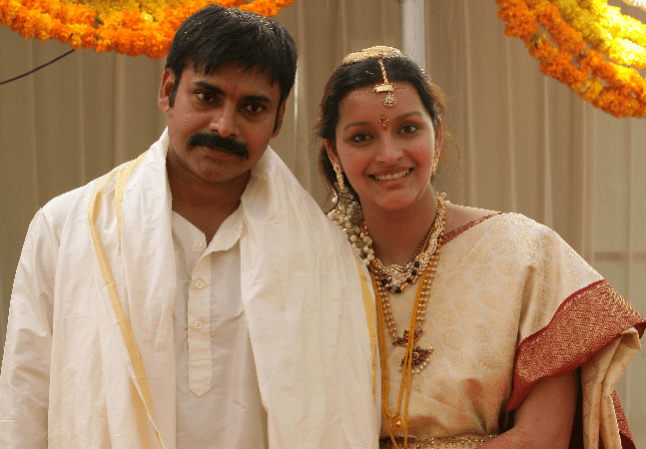 Pawan Kalyan's ex-wife Renu Desai's recent comments have left upset his fans. The former actress had expressed her wish to remarry, which has led people to attack her on Facebook.
In an interview with a TV channel, Renu Desai claimed the thought of remarriage did not exist till last year, but she started considering it after she fell ill. She felt the need for a caring person, who would look after her along with her kids.
Although she is not seeing anyone, Renu Desai hinted at tying the knot again.
However, the fans of Pawan Kalyan — who has moved on after divorcing her and married Russian model Anna Lezhneva — took objection to her remarriage, stating that she would lose their respect. Many posted hate messages.
Irked by the reactions that displayed the patriarchal mindset of these men, Renu Desai came up with another post that raised questions about the society we are living in.
"We are not discussing about gender equality, women empowerment, security from rapes. And when I say that it would be good to end my seven-year loneliness with a partner I receive hate messages," she wrote on Facebook.
Renu Desai said society has no issues with men marrying multiple times, but it is considered immoral if a girl thinks of second marriage.
"A woman should not lead a lonely life with regret forever. I pray to the God that men be raised properly for women's future to be bright. Only then will the mindset of the men change," she claimed.
Her post was seen as a direct attack on Pawan Kalyan, who has married thrice, and a way to hit back at the Pawan Kalyan fans who trolled her for her views.
However, she has now come out with a clarification that the earlier post was not against their icon.
The complete text of her post can be found here:
In yesterdays post I have no where mentioned the word FAN of my ex husband... Media and some people are making this about me against Kalyan Garu's fans. Nenu chala clear gaa rasanu, ee post naa personal issue gurinche kadhu. This is a social thought I have shared as a citizen of this country. I request all of you to take the issue of women freedom, education, health seriously! Mee andaraki amma, akka, chelli unnaru...Idhi naa kosam kadhu, vallu kosam cheyyandi...give them a secure and protected feeling to study, work and have their own emotional freedom. And I sincerely request media channels to use their power of television reach positively instead of just creating drama and misunderstandings! I request all men to come together for your own family members who are women! Thank you