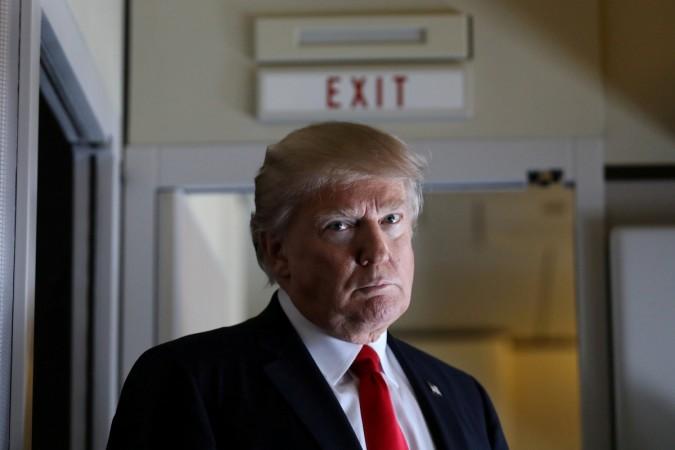 Even as the the Trump administration is considering pulling out of the Paris Climate Agreement, the National Farmers Union (NFU) is urging his administration to maintain America's commitments to the global climate change deal.
The Paris Climate Agreement, which was signed in 2015, was reached between key countries with a goal to limit global warming well below 2 degree Celcius above pre-industrial levels, and to pursue efforts to limit that increase to 1.5 degrees Celsius.
Trump, however, has always been critical of the global climate accord and had pledged to withdraw from the deal during the presidential elections campaign last year.
EPA chief says US should 'exit' climate deal
Echoing the Republican President's rhetoric on climate change, the US Environmental Protection Agency Administrator (EPA) Scott Pruitt, in a recent interview, said that the US should "exit" the Paris Climate Agreement. This was the first time such a high-ranking officer from Trump administration had rejected the global climate accord publicly, causing international concern.
Farmers in the US are also worried about Trump administration's stance on the deal, as the NFU states that the Paris Agreeement is crucial to enhancing the climate resiliency of family farm operations and rural communities. NFU is a grassroots organization representing 200,000 farmers, fishers, and ranchers with affiliates in 33 states in America.
"The (climate change) deal allows family farmers and ranchers to join carbon sequestration efforts that stimulate economic growth in rural America," NFU president Roger Johnson said in a statement.
Farmers write letter to Trump
"Farmers are on the front lines of climate change, and they have been experiencing costly disruption from climate change for some time," Johnson said in a letter to President Trump. "We ask that you maintain our existing commitments under the Paris Agreement. The contributions rural communities can make under the agreement will drive economic growth in the countryside and make American agriculture more resilient to extreme weather."
Under the current target of Paris Agreement, the US is required to reduce greenhouse gas (GHG) emissions by 26-28 percent by 2025. However, the EPA chief has vowed to "roll back" the Clean Power Plan, a key component of former Obama administration's plan to meet the US pledge under the Agreement.
"Paris is something we need to look at closely," Pruitt said. "It's something we need to exit in my opinion. It's a bad deal for America. It's an 'America second, third or fourth' kind of approach."
Pruitt also said that complying with the Paris deal would mean "contracting our economy to serve and really satisfy Europe, China and India. They are polluting far more than we are. We're at pre-1994 levels with respect to our CO2 emissions."
Climate deal to stimulate economic growth in rural economy
The NFA president however said that abiding by the Clean Power Plan would create jobs and stimulate economic growth in rural economies.
"In particular, incentives to encourage farmers, ranchers and forest owners to sequester more carbon would benefit rural communities," said Johnson. "Those new revenue streams create new jobs and give young people another reason to stay on the farm and in small towns. They could also serve as an innovative part of addressing an emerging farm crisis before it reaches full maturity."
"We should not dispose of the Paris commitments in their entirety for the purpose of avoiding confrontation on a few controversial issues," said Johnson. "NFU asserts the value of seeking agreeable paths forward on rural power generation and livestock methane."
Trump advisers will meet in the coming weeks to decide whether US should stay in the Paris Climate Agreement or not. A final announcement on the US' stance on the climate change agreement is expected in May.