The British celebrity chef Gordon Ramsay, famous for his scathing but hilarious insults, and a father of four, recently revealed that his children would not be inheriting his fortune, which is estimated to be around $188 million (£113 million).
Also Read: Iceland celebrated their Euro 2016 victory against England way too HARD!
By taking this step, Ramsay has become another super-rich father who has made up his mind to keep his hard-earned money away from the kids; Bill Gates is another famous father to have done that.
The reason Ramsay took the decision to keep his kids out of his will is to avoid spoiling them.
"It's definitely not going to them, and that's not in a mean way, it's to not spoil them," Ramsaytold news.com.au.
"The only thing I've agreed with Tana is that they get a 25 per cent deposit on a flat, but not the whole flat," he said further.
You will be shocked to know that his children are rarely allowed to dine in their father's restaurants!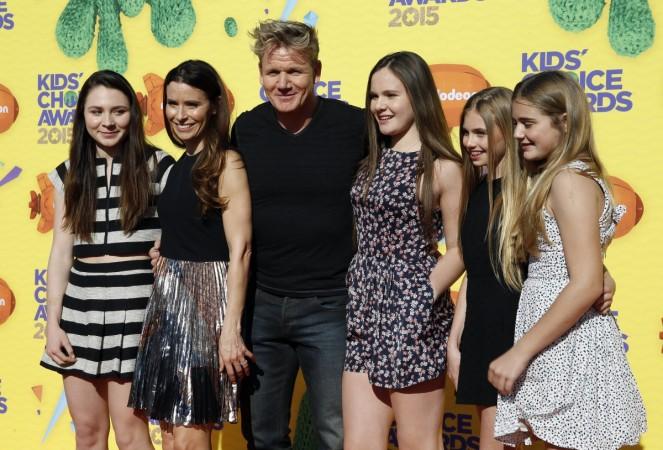 The family ate at his flagship restaurant, located in Chelsea, when his eldest daughter turned 16, that was the first time and last time he and his wife dined with their children.
Not just that, when the family goes on vacation, the kids aren't even allowed in First Class with the parents. Ramsay believes his kids haven't worked hard enough to enjoy that luxury yet.
"I turn left with Tana and they turn right and I say to the chief stewardess 'Make sure those little f*****s don't come anywhere near us, I want to sleep on this plane'. I worked my f***ing a**e off to sit that close to the pilot and you appreciate it more when you've grafted for it," the celeb chef revealed.
Ramsay also believes that just because his children have been in the spotlight doesn't mean they shouldn't be well-behaved.
The 50-year-old self-made star chef, restaurateur and TV personality was born in Glasgow and brought up in Stratford-upon-Avon. He moved away from his family at the age of 16, and has provided his children with an upbringing that has helped them become self-dependent.
His daughter Megan, 18, who goes to university, has a budget of $167 (£100) a week, whereas his other kids get $83 (£50) to spend a week, which includes paying their bus fare, as well as phone bills.
Ramsay has set a great example for other parents too, his children have been aiding charities and are financially independent despite having a super-rich dad.
According to Forbes, last year Ramsay earned a whopping 72 million (£43 million) which was equal to singer Beyoncé!
Do check out the witty remarks he gives to people on Twitter when they ask for his opinion about their food: