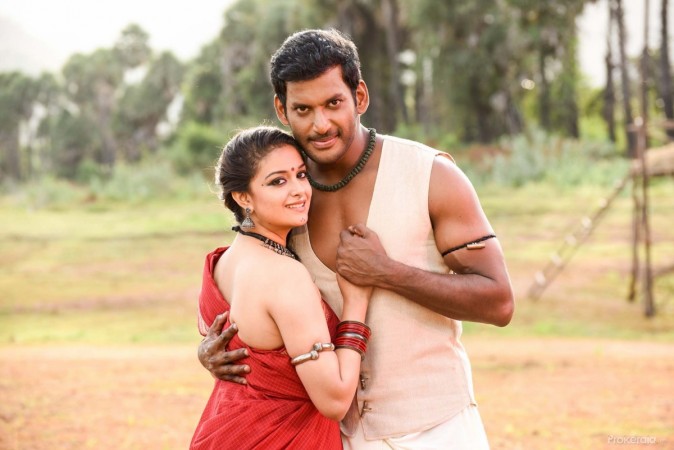 Vishal Krishnan's much-hyped film Pandem Kodi 2 has become the victim of piracy on its opening day, as the full movie leaked online for Free download, which may affect its collection at the box office.
Piracy is the biggest problem of Indian cinema and several filmmakers have waged war against it. Vishal Krishnan is the frontrunner among them and he has made all possible attempts to abolish it from the Tamil film industry. He has not only brought some miscreants to book but also got them arrested by police.
But he has not been able to stop the gang. These miscreants' websites have been blocked several times, but have managed to get back by registering in various countries.
Vishal Krishnan released his latest Telugu movie Pandem Kodi 2 along with its original version Sandaikozhi 2 on Thursday. He has taken all precautionary measures to stop it from being leaked on the internet. But the full movie has been released on torrents for free download every before the film completed the first day in the cinema halls. It is a really unfortunate thing to happen for the actor.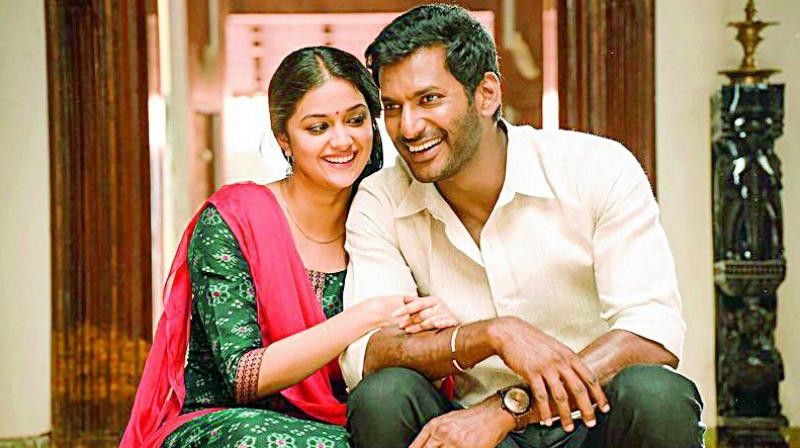 The miscreants have apparently shot Pandem Kodi 2 during its screening in a cinema hall and released the full movie on their torrent site just after its afternoon show got over. This website offers six different version of the flick with their size ranging between 2.3GB and 200MB.
Vishal Krishnan has dubbed all his recent Tamil films and released them in the Telugu states and they have become hits at the box office. His fanbase in these stage has grown a notch bigger with each of his releases. This growth has made the distribution rights of Pandem Kodi 2 sell at high price. But its pirated copy poses a big threat for its theatrical run, as it might stop some viewers from coming to cinema halls.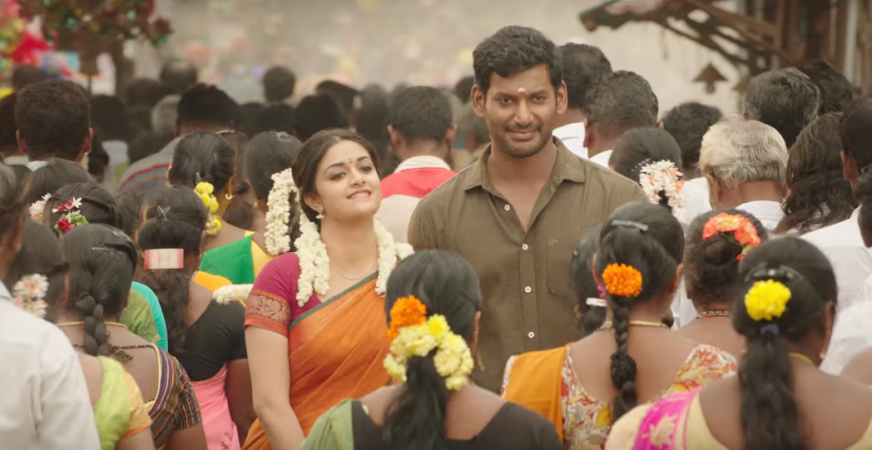 However, Pandem Kodi 2 has struck a chord with Telugu film goers and received a positive talk from them. Having good advance booking, the movie has started with a bang and will make a decent collection at the box office on the first day. A strong word of mouth is expected to take its collection in coming days. But it should be seen whether its business will be affected by its pirated copy or not.