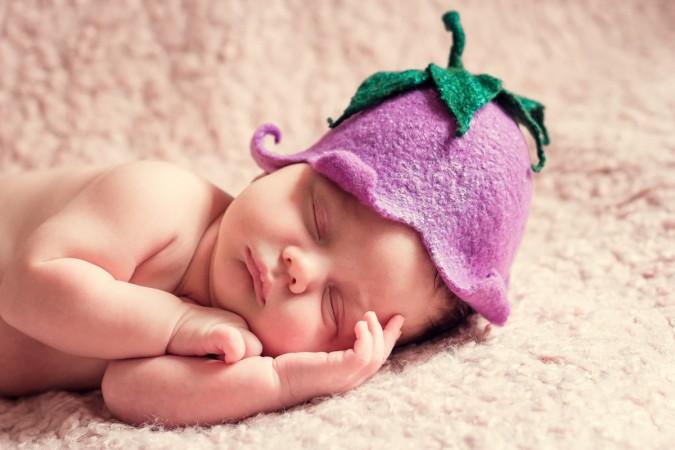 All of three months, Zareena Mangro is already desperately awaiting a life-altering surgery to remove a lump – filled with brain fluids– that has grown on the back of her neck. The lump is bigger than the size of the baby's head.
The Pakistani baby was born with occipital encephalocele – a rare condition which causes brain fluid to bulge out of the skull bone. It was the size of a golf ball at birth, but in three months it has managed to grow to an enormous size which forbids her from even turning her head.
Also read: Girl abandoned by parents for giant facial tumour
Also known as cranium bifidum, Encephalocele is a neural tube defect that causes sac-like protrusions of the brain and the membranes covering it through skull openings. It is caused by the failure of the neural tube to close completely during fetal development.
The neural tube is the structure that slowly develops into the unborn child's brain and spinal cord.
Her father Wajid Mangro, 37, and mother Nasreen Mangro, 24, are anxiously awaiting a date for the surgery that could change their third child's life. "She was only two weeks old when we took her to hospital. Her lump was very small at that time," the mother of the child was quoted as saying by Daily Mail Online.

"Doctors gave her medicines but her condition didn't improve rather went from bad to worse. Within three months, the lump has grown bigger than her head," she said. "We are worried about her condition as she is not able to turn her head. Also, she can't sleep on the back of her head."
Wajid works as a plumber in a construction company in the United Arab Emirates and had to take a month's leave so he could get his daughter operated in a bigger hospital. The couple travelled 500 miles in a bus from Loralai to Karachi to admit Zareena in the Jinnah Post Graduate Medical Centre.
Also read: Grapefruit sized tumour on Chinese boy's face
"It's our second visit to Jinnah Hospital but yet we have not received any date for surgery yet. Doctors are giving her medicines and antibiotics through syringe," said Wajid. "But, we are hopeful that our daughter will undergo a surgery very soon and her life will change forever."
Neurosurgeon Dr Lal Rehman explained, "Zareena's lump has grown too much and she needs an urgent surgery. We have done MRI and some tests but few more tests need to be done before a surgery could be planned."