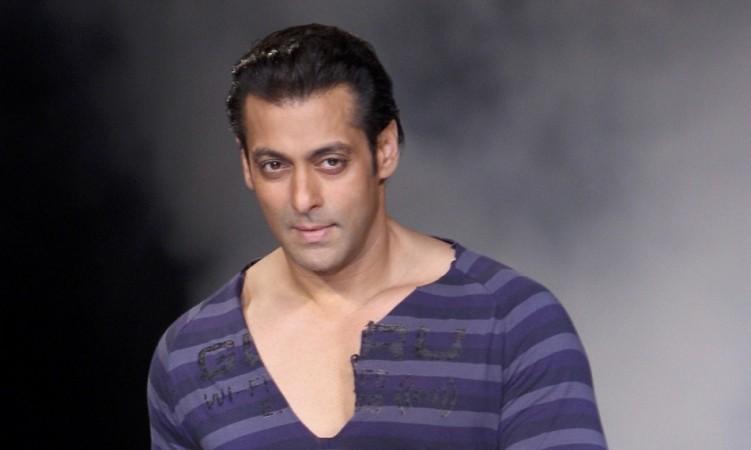 A Pakistani actress has again taken a dig at Salman Khan alleging that his movies promote crimes. In other news, actress-turned-producer Pooja Bhatt opened up on her addiction for alcohol. Check the latest buzz in Bollywood here:
Pakistani actress slams Salman Khan and Bollywood movies
A Pakistani actress has targeted Salman Khan saying that most of Bollywood movies promote crime. Rabi Pirzada is miffed with the fact that a majority of people in the neighbouring country prefer to watch Bollywood movies than local cinema, which according to her is putting a negative impact on the youth.
"Every other film released in Bollywood happens to be about crime or some criminal activities, especially films of Salman Khan. My question is, what are Indian film-makers teaching the youth? It seems like they are just promoting crime," the Express Tribune quoted Rabi as saying. "There was a time when Pakistani cinema was at its peak, making films with moral lessons and plots highlighting social ethics. We were educating the society through our films but Bollywood has changed all of that," she added.
Is Shah Rukh Khan restricting son Aryan Khan's social media exposure?
Shah Rukh Khan's son Aryan Khan is expected to make his Bollywood debut soon, but the star kid has already garnered huge fan following, courtesy his Instagram pictures. Aryan had earlier shared many pictures on Instagram that had made girls go gaga over him. However, he has now made his Instagram account private and reports suggest the reason is Shah Rukh.
It has been reported that SRK has asked Aryan to go a little easy on social media before he makes his movie debut. The dotting father is reportedly worried that too much exposure to social media may not be good for his debut.
Sonam Kapoor's interesting appearance on Femina cover
Sonam Kapoor has appeared on the latest cover of Femina and the diva looks stunning. While the actress nailed it with her gorgeous self, the cover sends a very important message in an interesting manner. Sonam is seen wearing a black dress, one side of which covers her full leg, other side covers till her thigh. Hitting at the orthodox mindset that defines women by their attire, the Femina cover has a tagline saying, "The length of my skirt does not define me, it shows your mind set." Check the picture here:
Pooja Bhatt opens up on alcohol addiction
Pooja Bhatt has opened up about her addiction to alcohol and how she fought back to quit the habit. The actress-turned-producer, while narrating her fight against alcoholism, said that if she had not quit the habit now, she would have died in next 10 years.
"I was 45 and if I wanted to give myself 10 years of living, I had to quit now before I drank myself to the grave. I had to reclaim the sharper, brighter me which had got watered down," Pooja said. Daughter of Mahesh Bhatt, Pooja said that her father's alcoholic nature was one of the reasons for her to turn one.
"Luckily, I pulled the plug before it became impossible for me to stop. I am in the pink of health except for the weight I put on because I am now a stressful producer. but being the daughter of an alcoholic makes you four times more susceptible to becoming one," she added.