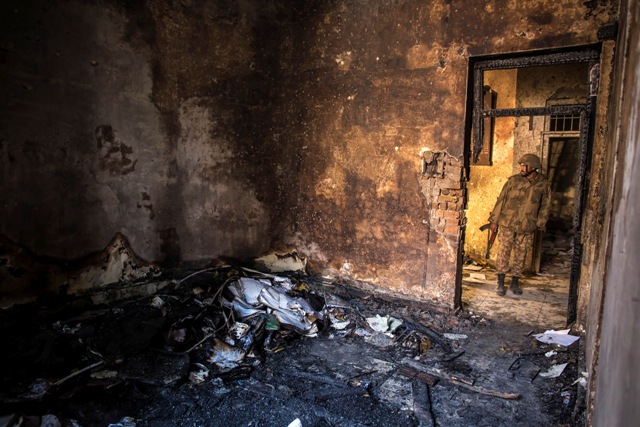 Maulana Fazlullah, head of the Pakistan wing of the Taliban and one of the most dreaded terrorists, has reportedly been killed in an airstrike in Afghanistan, as per some reports by Pakistani media.
Fazlullah is believed to be among the eight Tehreek-e-Taliban (TTP) militants to have been killed in Afghanistan's Nangarhar province as the Pakistan Army and US-led forces launched drone strikes against the militants.
Pakistan Army Chief Raheel Sharif had visited Kabul following the Peshawar school attack on 16 December and had vowed to hunt down the TTP leader, whose faction claimed responsibility for the gruesome carnage.
Fazlullah, more famously known as 'Radio Mullah' was also said to be behind the attack on education activist Malala Yousafzai.
Pakistan's Defence Ministry is said to have given out the information of Fazlullah's death on Friday on its social media accounts.
'Pakistan media reports death of Tehrik-i-Taliban Pakistan leader Maulana Fazlullah in air strike,' India's Times Now reported.
Pakistan's The Nation also cited unconfirmed reports of the killing of the Taliban leader.
However, the spokesperson of the Inter-Services Public Relations, the media wing of Pakistan's armed forces, said on Twitter that there were "rumours related to ongoing ops".
Rumors related to ongoing ops,their effects in the air.Disinformation a possibility in fluid envmt.Pl verify facts.Will keep you informed

— AsimBajwaISPR (@AsimBajwaISPR) December 20, 2014
Pakistan media reports death of Tehrik-i-Taliban Pakistan leader Maulana Fazlullah in air strike

— TIMES NOW (@timesnow) December 20, 2014