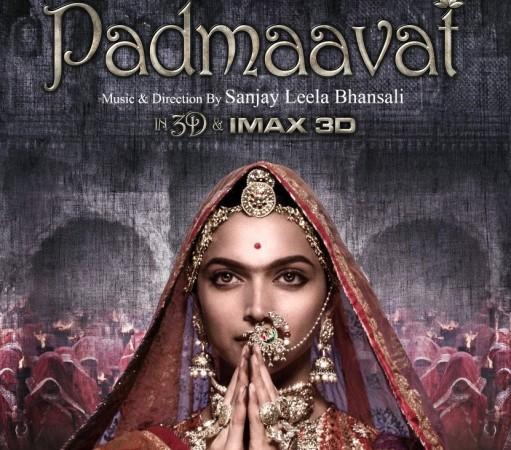 Padmaavat seems to have become the most controversial movie in Bollywood. Now, Rajput women have come on roads with swords to voice against the release.
In Rajasthan, at least 200 Rajput women marched with swords in Chittorgarh town for a Swabhimaan (self-respect) rally. "They gave us the memorandum seeking a countrywide ban on the film," Hindustan Times quoted Suresh Kumar Khatik, sub-divisional officer of Chittorgarh, as saying.
Under the banners of Jauhar Kshatrani Manch, Shri Rajput Karni Sena and Jauhar Smriti Sansthan, the women gave memorandums addressed to the President, Prime Minister, Rajasthan Governor and Chief Minister.
Rajasthan government would reportedly file a review petition on Monday, January 22, in the Supreme Court against the top court's order. Last week, the SC had ordered to remove a ban from Haryana, Rajasthan, Madhya Pradesh and Gujarat. This resulted in protests and violence in these four states by Rajput Karni Sena.
Karni Sena has, in fact, banned Sanjay Leela Bhansali and censor board chief Prasoon Joshi to enter Rajasthan. The censor board has passed the movie with a U/A certificate after suggesting just five modifications.
Addressing a press conference hours after Supreme Court's order, Rajput Sabha had said that the community was firm on its decision for a ban on the film, Hindustan Times reported.
"We respect the Supreme Court order but we feel it's one-sided. We will file a petition in court and also meet the President with our version on the matter," HT quoted Hemendra Kumari, working committee member of Rajput Sabha as saying.
A few days ago, there were reports that if the movie released then some 1,800 women of Rajasthan would commit jauhar in Chittor. Talking about the same, Ramwati Kanwar of the Kshatriya Mahila Sangh said: "Why should those women commit jauhar? It is Bhansali who will have to commit jauhar. Hum Bhansali ki chita jalayenge."
Now, Karni Sena has announced Bharat Bandh on The movie features Deepika Padukone, Ranveer Singh and Shahid Kapoor in lead roles.