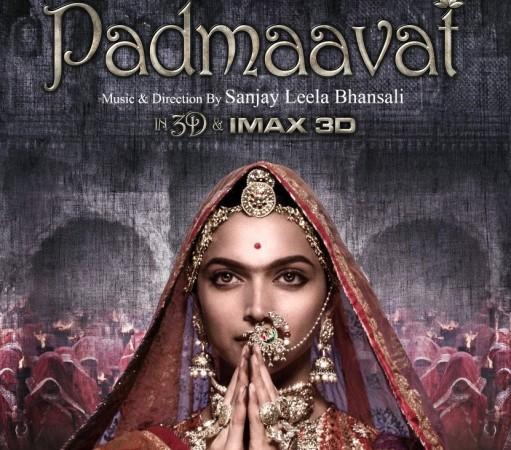 Amidst all the chaos surrounding the release of Sanjay Leela Bhansali's Padmaavat, full music album of the movie is out.
The full audio jukebox of Padmaavat includes a total of six songs – Ghoomar, Ek Dil Ek Jaan, Khalibali, Nainowale Ne, Holi and Binte Dil.
Also read: EXCLUSIVE: Sofia Hayat accuses producer Chandrakant Singh of cheating after transgender model attempts suicide
Most of the songs are slow and soothing in nature. While Ghoomar has already become a hit number from Padmaavat, other songs from the movie are yet to become that popular.
As the full music album is out now, we analyse the pros and cons of the same.
Ghoomar- Sung by Shreya Ghoshal and Swaroop Khan, this song has been composed by Bhansali himself. Lyrics of the same has been penned down by AM Turaz. It is one of the best tracks from the film. Everything from the music to lyrics and the visuals, is beautiful in this song. No wonder the makers released this song video the first.
Ek Dil Ek Jaan: It is another soothing song from the album. While the lyrics and music is very comforting to the ears, the video beautifully showcases the chemistry between Deepika Padukone and Shahid Kapoor's characters. It has been sung by Shivam Pathak.
Khalibali: This is a rather little fast-track song, and is apparently pictured on Ranveer Singh's character. The video is yet to be released. It is also nice in certain aspects, but is not as catchy as the first two songs. It is in the voice of Shivam Pathak, Shail Hada.
Nainowale Ne: In the voice of Neeti Mohan, this one is a soft romantic track. This again will showcase the love between the royal couple. It's lyrics have been penned by Siddharth – Garima. Anyone who loves slow romantic songs, will like it too.
Holi (Manganiyars & Langa's folk song): As the title suggests, it is more of a folk song. It does not have the touch of any commercial Bollywood song, and is created just to suit a situation in the film. It has been sung by Richa Sharma, Shail Hada.
Binte Dil: This song has a different treatment as it has an Arabic touch to it. The semi-slow song is beautiful, and the Arabic lyrics make it stand out from the other songs. Arijit Singh has lent his voice to this track, and this completes the beautiful music album of Padmaavat.
Overall, Padmaavat is blessed with some really nice songs. All the tracks are different from each other, and that is what makes the album special. Listen to the full music album of Padmaavat here: