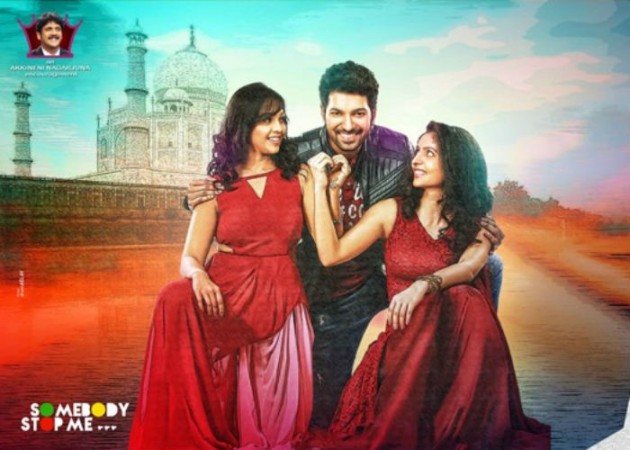 Director Chunia's Telugu movie "Padesave," featuring Karthik Raju and Nithya Shetty in the lead roles, has received mixed reviews and average ratings from the critics.
"Padesave" is a romantic entertainer with a good dose of comedy. Niharika (Nithya Shetty) falls in love with her childhood friend Karthik (Karthik Raj), but Karthik falls in love with her best friend Swathi (Jaheeda Shyam). This development leads to confusion. Who among the two, Karthik and Niharika, will sacrifice his/her love for the other forms the crux of the story.
Chunia has chosen a routine triangular love story for "Padesave" that has been brought to the screens several times in the past. The first half is entertaining with some comedy scenes, but the things go hay-wire in the second half of the film, which is boring and fails to take along the audience. The climax is also not so impressive, say the critics.
The critics add that Karthik Raj and Nithya Shetty have tried their best, but need to show a lot of improvement in their acting. "Padesave" has superb production values, which are striking and are visual treats. The boring and predictable story and weak narration are the drawbacks of the film, which has been rated an average of 2.15 out of 5 stars. Continue to read some critics in "Padesave" movie review roundup:
A triangular love story comes with a dated narration. It should not have been a film that falls for anything, that is, even gay comedy. The last 30 minutes works
Padesave is a disappointing rom-com entertainer. Although the first half and production values will leave a good impression, the second half and a routine storyline will work against the movie. Watch it only if you have nothing else to do or wait for it to come on television.
Nothing wrong with triangle love story but it should have been done with a modern approach and sensibility. That would be an interesting
The story of 'Padesave' is routine. We have seen such triangular love stories many times. The entertainment in the first half, especially the comedy by Viswa Raj is good. Some scenes are executed very well. The first half is far better than the second half. All in all, 'Padesave' is a routine triangular love story.
Good music, few funny sequences and rich production values are the only positives of 'Padesave'. This love story have every chancern of sinking at the Box Office.