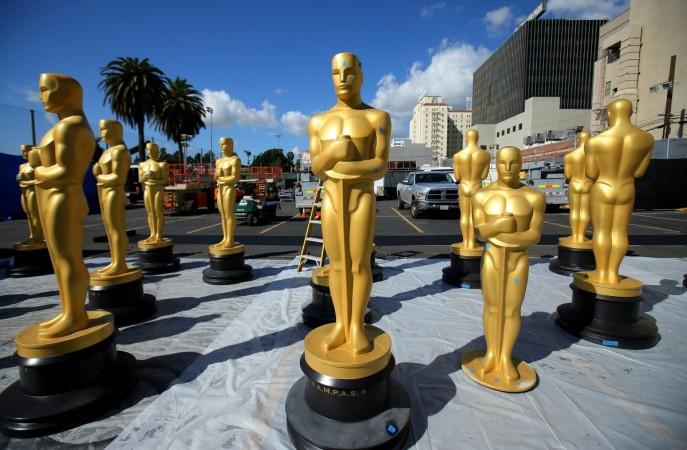 In less than a few hours, the Oscars' red carpet will be rolled and history will be made. But before you sit down to watch the 89th Academy Awards, are you Oscar-ready? Do you know who the first black to win an Oscar was? Which movie won the most Oscar awards? Which director has been nominated the most at the Academy Awards?
If you do, you are awesome! If you don't, then here's a chance to update your knowledge about the biggest film-award function in Hollywood before you sit down to watch the Oscars 2017. May be you could organise an Oscar-themed party and host a fun Oscar quiz using these details.
Also Read: Oscars 2017: 5 most embarrassing moments of Academy Awards over the years [VIDEOS]
So let's begin: Did you know?
- The first-ever Oscar for Best Actor was presented to Emil Jannings for The Last Command and that for the Best Actress was given to Janet Gaynor for 7th Heaven. The first-ever film to win the Outstanding Picture award was Wings.
- Bob Hope has hosted the Oscars 19 times.
- Liza Minelli is the only Oscar-winner whose parents are also Oscar recipients. Minelli won Best Actress for her performance in Cabaret, 1972 whereas her mother, Judy Garland, received an honorary award in 1939, and father, Vincente Minnelli, won Best Director for Gigi (1958).
- Who is the most nominated person at the Oscars? Hint: He is not an actor. Walt Disney holds the record of having most Oscar nominations. He has 59 nominations to his credit of which 26 turned into awards.
- While movie-watchers were prepared to watch Ben Hur (1959) and Titanic (1997) to win all the awards it was nominated for in their respective years, fans were stunned when The Lord of the Rings: The Return of the King (2003) won all 11 categories for which it was nominated.
- The youngest Oscar winner is Tatum O'Neal who was 10 year-old when he took home the award for the best supporting actress in Paper Moon (1973) while Christopher Plummer was the oldest person to win an Academy Award. He was 82 and won Best Supporting Actor Oscar for Beginners (2010).
- It was not until 1953 that the Oscars were aired on television.
- Peter Finch (for Network) and Heath Ledger (for The Dark Knight) are the only two actors who were awarded the Oscars posthumously.
- Oscar statuettes are a property of the Academy of Motion Picture Arts and Sciences. If the winner or his estates decide to sell the won award, they have to make the first offer to the Academy for one dollar. This is mainly to curb actors from selling their award in return of monetary benefit. But Oscars awarded before 1950 were not bound by this agreement. History has it that Orson Welles's 1941 Oscar for "Citizen Kane" was sold at auction for over $800,000 in 2011.
- The shortest acceptance speech was by 16-year-old Patty Duke in 1962. She just said, "Thank you" after winning best supporting actress for The Miracle Worker. The longest speech lasted for five and half minutes given by Greer Garson who won Best Actress for Mrs Miniver in 1943.
- Meryl Streep has been nominated 18 times for different categories. She last won the Oscars for Iron Lady in 2011.
Oscars 2017: The 89th Academy Awards will take place at Dolby Theatre at Hollywood & Highland Center in Hollywood on February 26. Jimmy Kimmel will host the award show live. It will be broadcast live on ABC Television Network at 7 pm ET/4 pm PT (5.30 am IST on Monday).