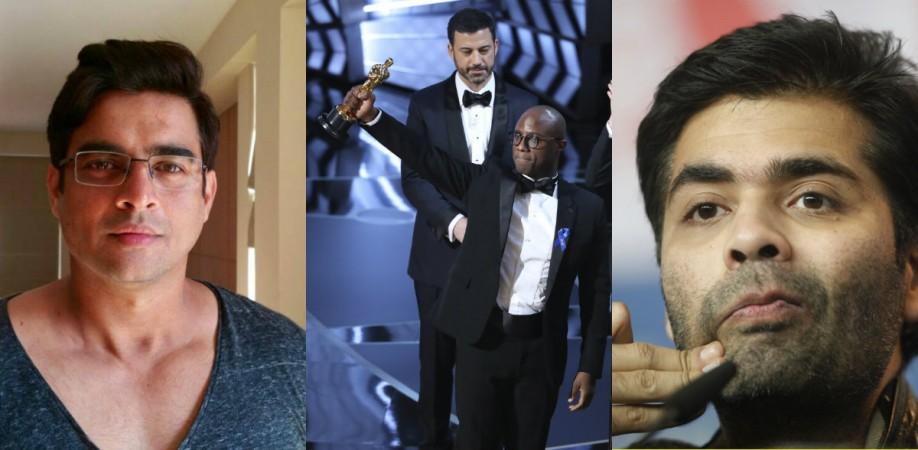 Hollywood's one of the most prestigious award ceremonies, the Oscars, was being held on February 27. Several Bollywood celebrities have attended the event over the years and this time, Priyanka Chopra was one of them.
Also read: When Oscars 2017 had a Miss Universe moment
Priyanka, who will be seen in Dwayne Johnson's Baywatch, looked stunning in white and silver gown. Earlier, there were rumours doing the rounds that Deepika Padukone was also coming to the 89th Academy Awards, but the actress showed up only at the pre-Oscars bash.
However, India has always eagerly waited for the prestigious award ceremony, especially after Aamir Khan's Lagaan (2001) made it to Oscars. Though we didn't win, the journey didn't end there. Later, AR Rahman won the award for Slumdog Millionaire (2008).
While Oscars 2017 honoured several awards to La La Land, it made history by pulling a Steve Harvey. There was a massive goof-up when the announcement of Best Picture was given to La La Land and later, it was rectified to Moonlight. The mess-up has made everyone's day on social media, including our Bollywood celebs.
From R Madhavan to Karan Johar, these stars have tweeted about this year's Oscars ceremony and the big goof-up. Take a look at the tweets here:
Is it just me .. cause I found the #oscars winning and nominated films just about okay and a we bit boring. Maybe I have lost it..????

— Ranganathan Madhavan (@ActorMadhavan) February 27, 2017
That was the most ridiculous and hysterical goof up in the history of the academy awards!!!!! #oscarbooboo

— Karan Johar (@karanjohar) February 27, 2017
What?!! I just cant believe what happened at the Oscars !!!

— Azmi Shabana (@AzmiShabana) February 27, 2017
#Oscars saving the best moment for last!At least this doesn't happen in our award shows.. we just give to whoever is still there in audience

— Farah Khan (@TheFarahKhan) February 27, 2017
I hope the people who handed Warren Beatty the wrong envelope enjoyed their last award show! #Oscars

— Gaurav Kapur (@gauravkapur) February 27, 2017