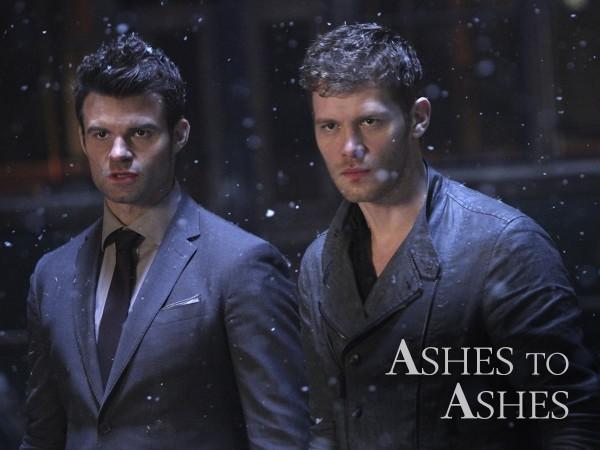 "The Originals" fans are in for a treat in the upcoming season 3, wherein the Mikaelsons will not only have more enemies to deal with, but also each other.
Season 2 had ended with Elijah (Daniel Gillies) going back to his brother Klaus (Joseph Morgan) begrudgingly. Elijah's sole purpose to return was his niece, Hope, who needs more than just her father to look up to, as the baby's werewolf mother, Hayley (Pheobe Tonkin), pointed out to him.
During an episode of The Wrap's "Drinking with the Stars" Gillies said, "It's not just a begrudging alliance now -- it's an alliance on its last thread of trust". Elijah finally sees that even after giving his younger brother repeated chances to redeem himself, there is no redemption for him.
After repeatedly destroying something Elijah or their sister Rebekkah (Claire Holt/ Maisie Richardson-Sellers) loves, Klaus' maintains that he does what he does because it is what was best for them. And Elijah forgave Klaus each time, but Gia's (Nishi Munshi) death was the last straw for him.
"I think the rift between them is going to precipitate the chain of events," Gilies revealed.
If family drama wasn't enough, the Mikaelsons have a new enemy for season 3 – Davina (Danielle Daniell Campbell). Although the young witch was not a fan of any Mikaelson other than Kol (Daniel Sharman), she was helpless in defeating them because she was always a step behind Klaus.
However, in the last season, she took on as the new regent of the New Orleans witches, in order to bring Kol back to life. However, the Mikaelsons trick her yet again, fuelling her anger towards the whole clan. However, this time round, she has new powers which will help her talk to the spirits of her ancestors and use their assistance in not only keeping her coven safe, but also take revenge on the people who tricked her.
Season 3 will be all about Davina's new powers, and how she uses it against Klaus. Can any of her friends like Cami (Leah Pipes) or Josh (Steven Krueger) be able to pacify her? Will her powers prove to be more than what Klaus can handle?
You will have to wait till October to find out.