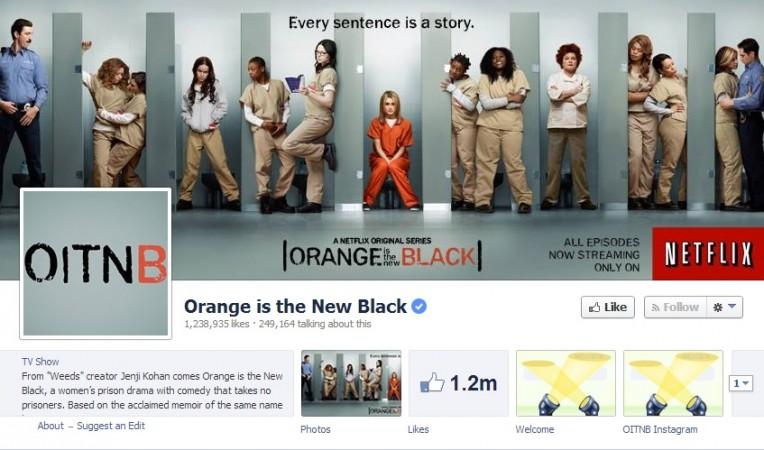 "Orange Is the New Black" star Laura Prepon was seen hitting the streets of Los Angeles on Saturday. She kept herself warm in a thick-knit charcoal coloured cardigan, tan scarf and black sweats.
Her best friend, photographer Jodi Kassowitz also joined her for the outing. Prepon appeared to be make-up free and wore her hair loose. She accessorised her casual look with a pair of black aviators.
The actress is currently gearing for the third season of "Orange Is the New Black." She plays an ex-drug dealer, Alex Vause, who is serving her prison term in the Litchfield penitentiary. She made a rare appearance in the season 2 but will be seen in every episode of the upcoming season.
Spoiler Alert
Her relationship with Piper Chapman will reportedly be the focus of the season 3.
"The thing that's so interesting about Alex and Piper (Taylor Schilling) is that they totally love each other, but they also look out for themselves. It's this constant power struggle between the two of them. And then at the end of season two, Piper does a major power play. And you wonder, is it because she totally loves this girl, or is it because she's just getting her back," said Prepon about her character's relationship with Chapman to Metro Weekly.
It is further reported that season 3 will emphasise the sexual chemistry between Chapman and Vause. The former flames will reportedly get back with each other and they are expected to indulge in intense romance, according to reports by Daily Mail.
Meanwhile, Lyonne who plays Nicky Nichols on the show has suggested that there is going to be a lot of violence when the show returns back. It has also been reported that Crazy Eyes, played by Uzo Aduba, will bounce back from an emotional setback, which she suffered in season 2. She felt used by Vee in the last season.
"OITNB" has been created by Jenji Cohan. The popular Netflix drama will return to the screens in July 2015.