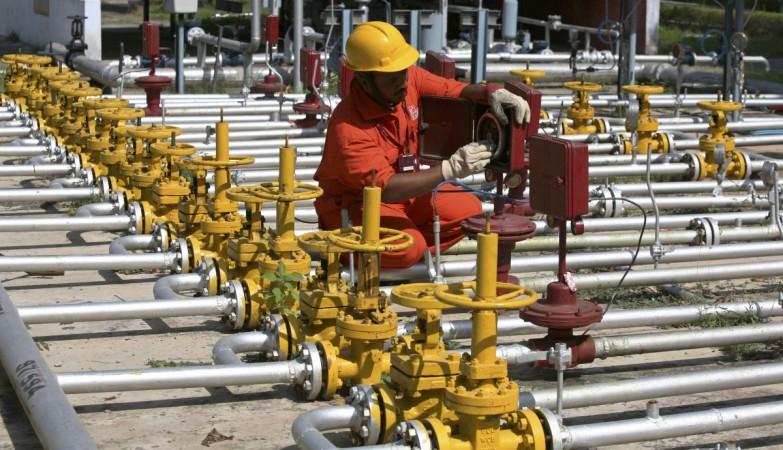 The board of directors of Oil and Natural Gas Corporation (ONGC) approved an investment plan of $5.08 to bring into production a part of the deep-water block of Krishna-Godavari basin off the Andhra coast, the Business Standard reported.
The approved part of the block (KG-DWN-98/2), called as Cluster 2, is estimated to produce 23.56 million tonnes of oil and 50.70 billion cubic metres of gas.
"The investment will be made over a period of 3-4 years to bring Cluster 2A and 2B into production," ONGC Chairman DK Sarraf was quoted as saying by the business daily.
The block is divided into 3 clusters, of which Cluster 1 is under litigation between ONGC and Reliance with regard to gas migration, while Cluster 3 is a more deep-water block that needs further assessment.
Gas Pricing
ONGC board's approval for investment came within a week after the government allowed to price and market the products depending on the difficulty level of the fields -- deep-water, ultra deep-water and high temperature high pressure fields, reported the BusinessLine.
However, the first production of natural gas will be out only in June 2019 and oil in March 2020. From 2020-2021, the production will contribute $585 million to the company's profit after tax and $1.86 billion to its revenue, added the daily.
"The peak rate of production will be 77,305 barrels of oil per day and 16.56 million standard cubic metres of natural gas per day," Sarraf said, and added that at the time of peak production in 2023, the field could contribute 15 percent of oil and 25 percent of the company's gas output.
Though ONGC is well placed to fund the entire investment amount through its own internal resources, a strategic decision on funding will be taken at an appropriate time and could also involve tapping the market for loans.