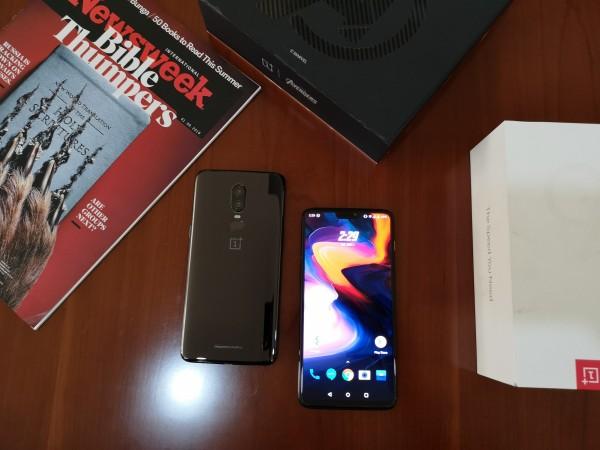 Last week, OnePlus released the OxygenOS 5.1.8 update to OnePlus 6 in India and some select markets. It was supposed to plug a security loophole in the bootloader without which, it could have allowed cybercriminals to hack into the device. Though it did fix the issue, unfortunately, for the device owners, the software has a bug causing fast draining in the battery.
It can be noted that OnePlus held back the OxygenOS 5.1.7 update for OnePlus 6 particularly for the Indian market, as the company had received complaints from the device owners of stability issue after updating to the previous version OxygenOS 5.1.6. OnePlus had assured users that it would be fixed in OxygenOS 5.1.8 along with bootloader vulnerability.
But, as it looks like that the company engineers, in a bid to deliver the software faster over sighted the bug that has come back to haunt them. Several OnePlus 6 owners, who updated to latest OxygenOS 5.1.8 are complaining that their device battery is draining faster than ever.
In the official OnePlus forum, some are claiming that their device, despite having 50 per cent battery, it is gets shut down.
It has come to light that even the OnePlus 3, 3T devices which got the similar software update (OxygenOS v5.1.3) recently, are also showing similar symptoms in terms of battery life. The device switches off even the cell indicator show 15 per cent battery life left on the screen.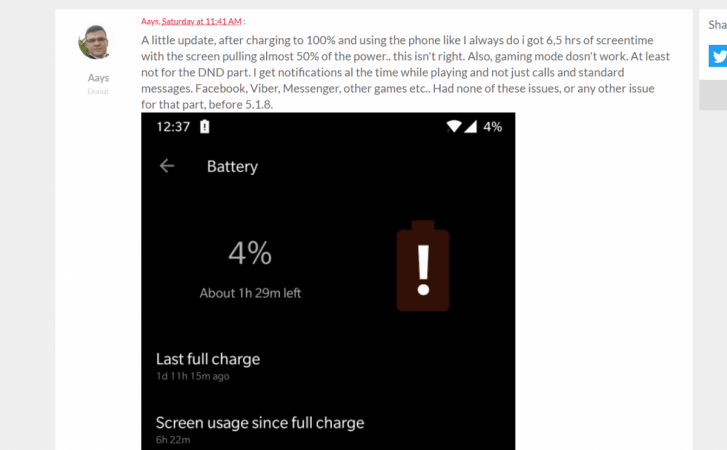 Is there a way to fix the OnePlus 6 battery life issue?
As of now, there is no official remedy for the battery draining, but you can follow some basic procedure below to prolong the battery life by a few hours.
Step 1: Go to Settings>> disable auto brightness and manually lower the display brightness
Step 2: Drag down the notification toggle from the top and disable Wi-Fi and Bluetooth. Also, if you are really running low on battery, switch off the mobile data. Use it only when required.
Next logical step if not the safest bet to keep the phone running is to carry around a power bank with you until OnePlus comes up with a software patch to fix the battery glitch.
You can perform same procedure for OnePlus 3 series as well.
Stay tuned. Follow us @IBTimesIN_Tech on Twitter and on Google News for latest updates on OnePlus 6.