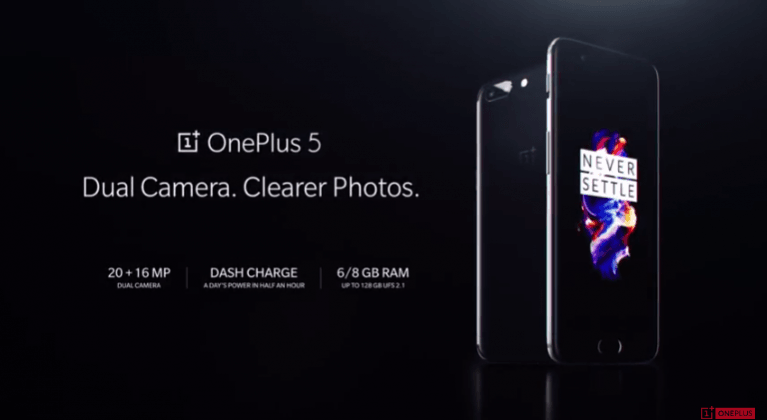 OnePlus 5's dual camera is undoubtedly its key selling point and the company has befittingly marketed the flagship smartphone with its focus entirely on the camera. The dual camera uses a wide-angle lens and a telephoto lens to achieve high-quality stills in Portrait mode as well as those that are zoomed in.
Now, several reports are flooding the internet claiming that the OnePlus 5's 2x zoom is not fully optical. However, it features a combination of optical and digital zoom powered by SmartCapture multiframe technology as claimed by the company in the printed reviewer guide (see below).
Several reviewers and tech publications across the world had the misconception that the dual camera offers 2x optical zoom, which was presumed to work just like the one on the iPhone 7 Plus.
In a bid to clear out the prevailing confusion over the OnePlus 5 dual camera specification, its co-founder Carl Pei has clarified how the zooming feature actually works on the handset via Twitter:
Optical zoom is at 1.6x, the remaining 0.4x is realized through SmartCapture multiframe technology.

— Carl Pei (@getpeid) June 21, 2017
The Chinese smartphone maker had recently been accused of manipulating OnePlus 5 benchmark scores and now the latest controversy surrounding the flagship's optical zoom feature could be a big blow to the company's image and the handset's sales prospect.
Putting aside the controversy, OnePlus 5's 2x optical zoom may not actually deliver the level of detail or clarity as seen in the iPhone 7 Plus. Because, with the digital zoom, it may not deliver 2x lossless zoom as claimed by the company and that means you would be restricted to 1.6x optical (lossless zoom) if you wish not to compromise on the image clarity.
Although Pei mentions the use of "SmartCapture multiframe technology" in his recent tweet, there is no explanation for the marketing term from OnePlus. However, Qualcomm (the processing chip maker for OnePlus 5) has explained in its recent press release that SmartCapture helps "deliver a smooth zoom experience between the OnePlus 5's two cameras for recording high-quality videos from a wide range of distances, with greater clarity."
It must be noted that there is no mention of "lossless zoom" for the dual camera anywhere in Qualcomm's press release as claimed by the OnePlus team.