A speed test comparison video between the 6GB and 8GB variants of the OnePlus 5 was recently posted on the Timmers EM1 YouTube channel recently. The speed test evaluates the time taken for switching between various apps while randomly opening and closing numerous apps on both the OnePlus 5 models.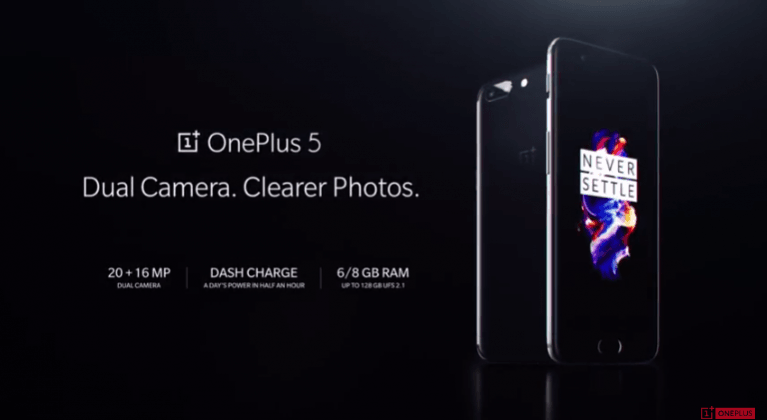 It is reported that the 6GB variant falls behind the 8GB version in several instances while the margin of difference in app loading times seems significantly higher towards the end of the video. Undoubtedly, the 8GB model benefits with its larger cache memory that can hold more data or apps in comparison to the 6GB variant of OnePlus 5.
The catch here is that the apps seem to load faster on subsequent launches on the OnePlus 5 8GB model while the app loading time seems a bit slower on the 6GB variant. This is due to the fact that the 8GB model can hold more apps in its cache and hence enable faster switching and loading times.
Furthermore, the 8GB model comes with twice the internal storage space as the 6GB variant, wherein the former supports up to 128GB while the latter supports just 64GB.
The performance potential of the OnePlus 5 8GB model is more noticeable while multitasking between apps. The speed difference between 6GB and 8GB may not be significant when running single-thread processes or just any one app.
The OnePlus 5 8GB model (Rs 37,999) costs Rs 5,000 more than the 6GB variant (Rs 32,999). Do you think it is worth shelling out more money for a potential performance gain and bigger storage capacity? Let us know your thoughts in the comments section below.