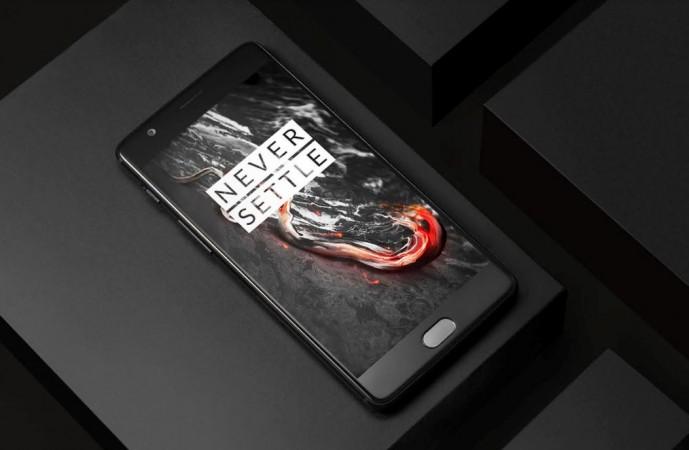 Having announced its collaboration with DxOMark Mobile for OnePlus 5 camera, the company has revealed its design feature.
Pete Lau, CEO, OnePlus on Weibo, Chinese version of Twitter, has confirmed that OnePlus 5 will be the slimmest flagship phone. Since the message is in local language, it's a bit hard to translate whether he meant the device will be the thinnest model compared to its previous years' editions or with the rival brands.
As of now, Motorola self proclaims that its Moto Z is the world's slimmest premium phone (5.19 mm thickness at the edge). One should wait to see whether OnePlus will beat the Motorola phone or its predecessor OnePlus 3/3T series (7.35 mm).
In a related development, a familiar looking crimson red-themed OnePlus' promotional poster with a date & time details: 2017.16. 5 15:00 printed on it, has surfaced on Weibo, which many believe to be the OnePlus 5 launch timings.
Though, the company has not made any official comments on the rumoured unveiling date, it is all but certain to pull the wraps off OnePlus 5 by June end.
OnePlus 5: Here's what you need to know about OnePlus 3/3T series heir
As per the reliable information gathered so far, OnePlus 5 will flaunt metallic cover on the back and sport a 5.5-inch QHD ( 2K: 2560x1440p) display, four times the resolution of its predecessor.

Under the hood, it is said to come packed with Qualcomm's most powerful processor yet, Snapdragon 835 octa-core paired with 6GB/8GB RAM (depending on the region of sale), 128GB/256GB storage, and a 3,600mAh battery with Dash Charge 2.0.
As far as photography is concerned, it is said to come equipped with a 12MP dual camera with RGB and Monochrome lenses on the rear and an 8MP front shooter.
Rumour has it that OnePlus 5 will cost around $449 (approx. €408/ Rs. 28,878).