OnePlus is a household name and 2023 is going to be an exciting year for the brand. Kickstarting the year, the company has launched its first flagship — OnePlus 11 5G — in India, catering to the masses who demand raw performance and smooth user experience. Over the years, we've seen OnePlus phones evolve and address many concerns along the way, to the point that it now stands tall among big players.
We've been using the OnePlus for almost two weeks now and here are our thoughts.
OnePlus refuses to compromise on the specs, hence the OnePlus 11 5G packs the top-notch specifications you can ask for in a flagship. From a top-tier Qualcomm chipset to industry-leading battery tech and appealing design, OnePlus 11 is poised to become a leading flagship choice for consumers.
Specifically, OnePlus 11 5G sports a 6.7-inch 2K 120Hz Super Fluid AMOLED display, a triple rear camera comprising of 50MP+48+32MP lenses and a 16MP front snapper. The phone is powered by Snapdragon 8 Gen 2 chipset paired with 16GB RAM with an option to expand it further by 4GB, 8GB or 12GB. This is gamers' paradise. Under the hood, the OnePlus 11 has a 5,000mAh battery with 100W SUPERVOOC fast-charging support, and Android 13-based Oxygen 13. You can read all about the phone's detailed specifications in our launch coverage of the phone.
Let's dive into how the OnePlus 11 performs in the real world.
Design
Defying the trend of continuing the same design, OnePlus has made some visible changes that make the OnePlus 11 stand out. The biggest highlight is the camera module, which is looks like a mix of both OnePlus 10 Pro and OnePlus 7T. The circular camera module with its bold Hasselblad branding attaches to a metal frame, which aesthetically fuses into the chassis. OnePlus sent us the Titan Black edition, which has a striking appeal. The display and the rear panel curve into the mid-frame, which improves the overall ergonomics.
The glass back on the Titan Black edition looks stunning with its starry texture. The deep black back panel is inspired by black holes, and we see it. It's truly black and gives the phone a rich look, much to our liking.
The display is protected by Gorilla Glass Victus and the mid-frame has power/lock button, volume controls and (gladly) the Alert Slider. The USB-C port is at the bottom, sitting right between the speaker and SIM card tray. The bottom and top areas are flattened, which looks good and even offers a better grip while gaming.
OnePlus 11 is truest to OnePlus' design philosophy and the attention to detail is remarkable. With everything, the phone weighs 205 grams and the weight is well distributed to make it snuggly in hand.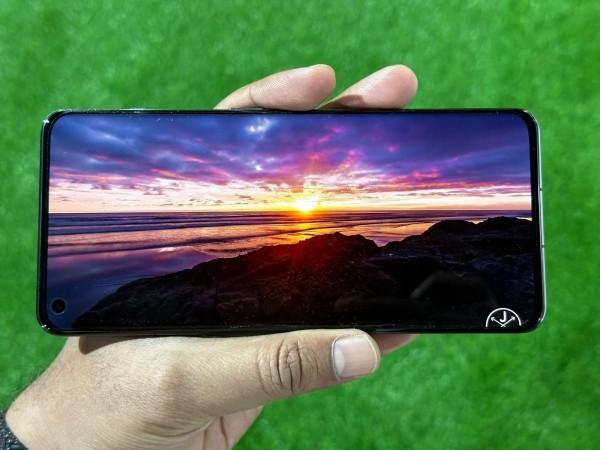 Display
OnePlus 11 features a 6.7-inch 2K AMOLED display with 120Hz refresh rate, which can go as low as 1Hz depending on the requirement (read: Always-on Display). But what's interesting is that OnePlus went with LTPO 3.0, which matches refresh rate depending on how you swipe your finger on the screen.
The output on the OnePlus 11 display is good for multimedia consumption and gaming. There were no issues like colour shifting and the blacks are deep and whites can be quite bright. It is well suited for outdoor use as maximising brightness can make content easily visible without hindering readability. But if you're already using the OnePlus 10 Pro, you won't notice any major changes in the OnePlus 11 display.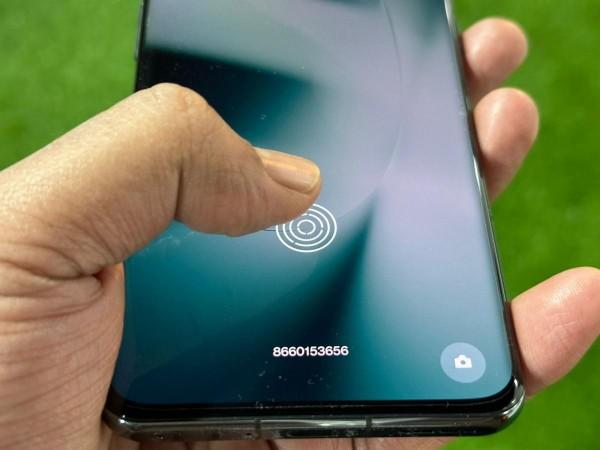 The display responded accurately to touch without any latency, which is essential while gaming. The display also houses the fingerprint scanner, which works perfectly. It scans the registered fingerprint and snaps into the home screen in a flash. The Always-on Display uses just 1Hz refresh rate, has the lowest impact on the battery, yet delivers essential information at a glance.
The display has all the elements of a good screen, but there's nothing overly exciting about it. As long as it caters to the essential needs of the phone, gaming and multimedia in particular, we are absolutely content with the display as a part of the overall package.
Camera
This is our favourite. For years, OnePlus phones have struggled with cameras, but recent times have been different. With OnePlus 11, things are just great. OnePlus has a triple Hasselblad-tuned camera setup, comprising of 50MP primary sensor with 48MP ultra-wide lens and a 32MP 2x telephoto sensor. Together, they help you create beautiful images. We don't miss a fourth lens, which could've simply been a 2MP sensor to fill up the spec sheet. Glad, OnePlus is not going for the optics on this one. The lenses OnePlus 11 packs are actually useful.
We found the OnePlus 11's camera capable of taking really good photos, in any lighting condition. Of course, natural sunlight will give you the most detailed, vibrant and colourful shots (depending on what you're shooting). The dynamic range is by far the best we've seen in any OnePlus phone and there's synchronisation in clarity in images and depth.
We found ourselves switching to the ultra-wide more often on the OnePlus 11. The quality is very well maintained on the ultra-wide shots, unless you really zoom into the very fine details. There was no tinting or glaring issue. The ultra-wide sensor also doubles as a macro sensor, so shooting close subjects were fun and effortless.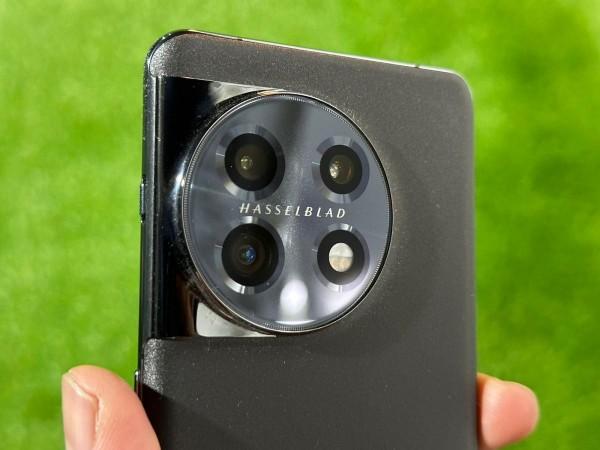 The portrait, however, had some issues. Even though the viewfinder accurately blurred the background, keeping the subject in focus, some photos came out without the bokeh effect. But framing the subject more carefully the second time fixed that. Even adjusting the aperture didn't seem to help. But to ease your mind, this was a rare case and not sure what triggered it. In most shots, the portrait worked quite well for humans than objects.
We noticed OnePlus 11 went with a 2x telephoto lens and quite frankly it's more useful than the 3x. Its just that 2x is better for framing the subjects and the details captured in 2x zoom are as good as the 1x. It's perfect for shooting subjects while on the go, or capturing things that may get disturbed by getting too close. On the downside, the 2x optical lens has its limitations with the distance as you'll need to be closer than you would have to be with 3x.
Even in low light, the OnePlus 11 worked surprisingly well. The night mode did little to help, but the auto mode did all the heavy lifting for us. The low-light shots came out pretty well, especially in the darker areas and even in frames with moving subjects. The Hasselblad Pro mode comes in really handy in cases of low light. There are some remastered filters too or AI enhancement can be used to give your images a lively touch.
On the video front, the phone supported up to 8K 24fps and 4k 30fps in ultra-wide. The OIS and EIS keep the video stable and the quality is suitable for vlogging. It's just that there are far better options for video and the latest iPhones remain undisputed champs if you can spend those extra grands.
On the front, the OnePlus 11 has a humble 16MP camera, which manages to get clear selfies with natural skin tones. Of course, there are filters and AI optimisation you can use to suit your taste.
Check out a few camera samples shot on OnePlus 11:
Performance & UI
OnePlus has a reputation when it comes to performance and the OnePlus 11 continues that legacy. From gaming to streaming, the OnePlus 11 did it all with ease. We didn't notice any heating issues while gaming or charging the phone. This could be courtesy of the new Cryo-velocity VC Cooling system, which does an excellent job at heat dissipation.
We ran a few games like Asphalt and FreeFire and they seem to work without any glitches. There were no frame drops even at the highest graphics setting and the gameplay is absolutely smooth.
With the Snapdragon 8 Gen 2 processor and ample RAM, there were little doubts with the performance. The RAM can be further expanded, but the onboard memory seemed sufficient for now. It's a nice option to consider after perhaps a year of use.
OnePlus has given more care to certain experiences. It uses AI to reserve a small amount of RAM for priority apps like cameras. Though we didn't face any issues, but it would be great to see its effect in the long term use.
What's more important is that OnePlus will support the phone for four major Android updates and five years of security updates, which is in line with other major OEMs. This will keep the OnePlus 11 from ageing as an annual refresh will bring exciting new features and OnePlus will fine-tune its OxygenOS to deliver optimally.
The current OxygenOS 13 based on Android 13 worked seamlessly. The animations are smooth, and both stock apps and third-party apps responded well to action. But the software has plenty of other options worth exploring, which makes it easy to customise the phone to your preference down to the T.
OnePlus 11 excels on the performance front, which is not surprising. It's not even a leap forward from its predecessor, except in some areas of core optimisation.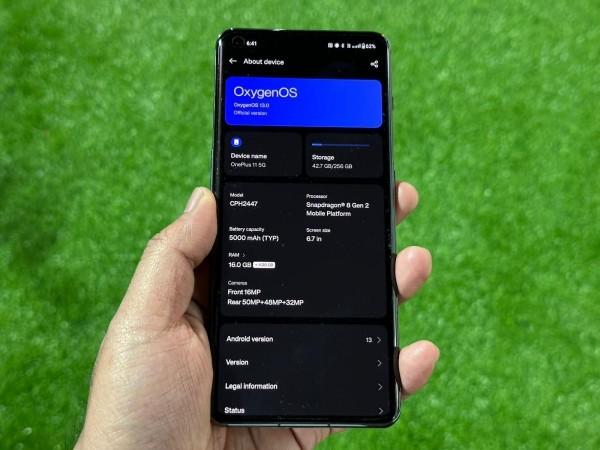 Battery
OnePlus 11 has a 5,000mAh battery, which gets 100W charging support. Though OnePlus claims 25 minutes to full charge, our tests came out different. It's a rare instance that anyone would charge the phone after it's dead, but considering most users would top up the phone when or before it hits 20 percent, we tested it from there.
In 30 minutes, OnePlus 11 charges up to 80 percent and another 10 minutes to reach 100 percent. This was consistent with or without use. But what's impressive is that there was no heating when the phone was charging at such a rapid rate.
In terms of battery life, the device can easily last a day. There's an overnight drain of 8-10 percent, depending on your notifications. But if you are an average user, the phone can go more than a day and hardcore users can expect the bars to drop below 20 percent by evening. Since the fast charging is so good, we never felt any shortcoming in terms of battery. In 25 minutes, you can get 65 percent battery, which is sufficient to last a whole workday. Our average screen time was 6 hours with 4G/5G, Wi-Fi, GPS, calls, IMs, emails, social media, internet browsing and camera.
But what takes away that flagship element is the missing wireless charging. If you can live with that, it's all honky dory.
Verdict
With OnePlus 11, OnePlus is going back to its roots in a way. The phone is positioned as a flagship and a flagship killer. There are some features that you'll instantly fall in love with, like the design and camera, and there are those features that OnePlus is synonymous with - like performance and battery. OnePlus 11 5G clearly checks all the boxes for being your next phone if your upgrade has been overdue for 2 years. I don't see OnePlus 10 Pro users ditching their phones for this one yet, but it can surely be appealing to many Nord users.